Drug shortages and drug waste are certainly familiar problems in the healthcare industry. Medical researchers and regulatory bodies like the Food and Drug Administration (FDA) have spent decades developing strategies to reduce the likelihood of pharmaceutical waste and prevent avoidable drug shortages.
So why are these two issues gaining so much attention today?
In the past, drug waste has often been examined through the lens of its financial impacts as it accounts for billions of dollars lost each year in the United States. Ongoing drug shortages are impacting more patients, making drug waste a public health threat instead of primarily an economic issue.
By implementing modern best practices for drug inventory management, healthcare staff can eliminate disbursement errors and inefficiencies that contribute to drug waste. As a result, they'll help more patients get access to the prescriptions they depend on for better health outcomes and a higher quality of life.
The Current State of Drug Shortages
Historically, drug shortages have often impacted medications used by a relatively niche population of patients. Among the current drug shortages, you can find countless examples of medications and injectables that most patients may have never heard of.
But as you've likely already seen in the latest headlines, that's not always the case. Many ongoing drug shortages gaining national attention are impacting pharmaceutical drugs used by thousands, if not millions, of patients.
Common prescriptions like amoxicillin, Adderall, and even over-the-counter, pediatric fever medication are in dangerously short supply. These shortages can have cascading, downstream effects on the demand for other related medications.
We can use the ongoing Adderall shortage as an example. During the pandemic, there was a rapid, unexpected rise in the number of ADHD diagnoses. As a result, the demand for Adderall prescriptions greatly exceeded the available supply of this tightly controlled medication.
Now, healthcare providers are trying to fill the gap by prescribing patients alternative medications, inadvertently setting off shortages of those medications as well. Millions of patients are faced with difficult decisions, whether that be rationing their existing supply or using prescriptions that they can't afford.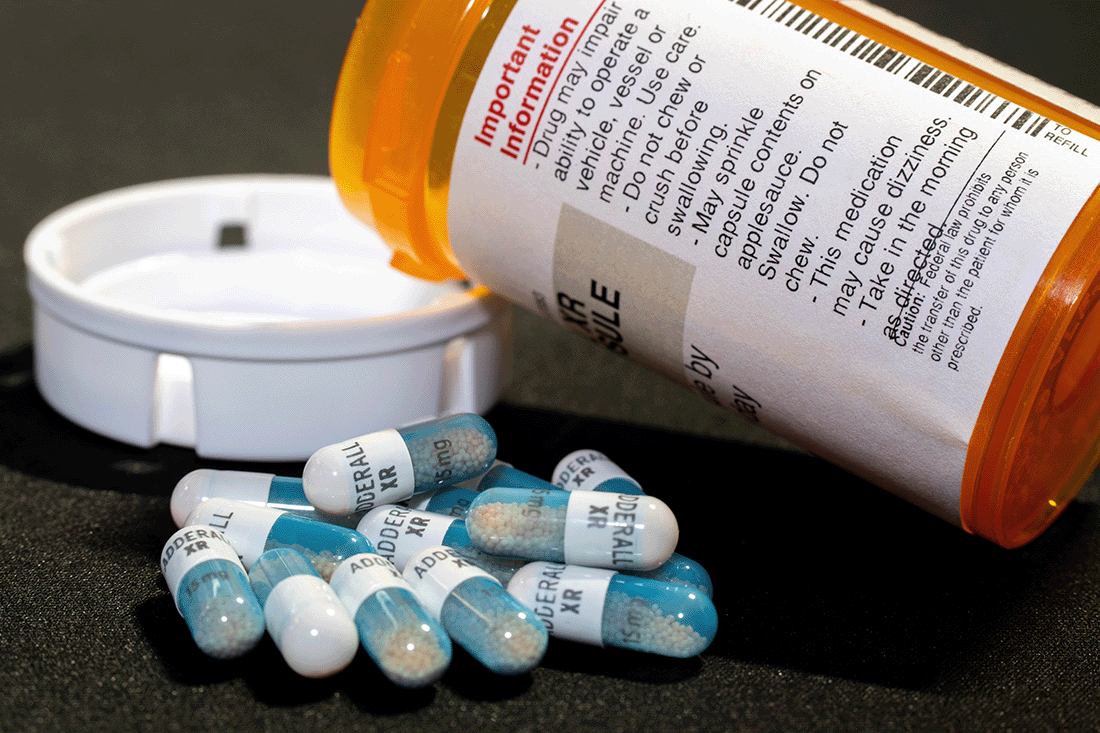 It's important to understand why many of today's drug shortages are unlikely to end in the coming months. Healthcare facilities looking for ways to navigate this crisis need to be thinking long-term rather than implementing quick fixes or band-aid solutions.
Although it may seem counterintuitive given the current circumstances, drug manufacturers have become much better equipped to prevent drug shortages in recent years.
Over the last decade, the FDA has worked with pharmaceutical manufacturers and distributors to prevent hundreds of shortages. In fact, the number of new drug shortages reported each year in the United States has actually fallen significantly over the last decade – from a high of 251 in 2011 to just 41 in 2021.
The issue is, that although "new" shortages have fallen, many persist from year to year because the underlying causes aren't easily solved, even with FDA intervention.
For example, in 2012, drug quality issues were the cause of two-thirds of drug shortages in the United States – a sticking point that the FDA has the ability to add, especially when it's in the best interest of the public.
Now, however, many widely used medications are unavailable due to pervasive supply chain disruptions or an undersupply of critical raw materials. These factors are in part an aftereffect of the pandemic and could take months or even years to resolve in some cases.
Common Causes of Drug Waste 
Today's healthcare providers, nurses, and medical technicians need to become familiar with common causes of drug waste to implement effective strategies to minimize its occurrence in their practice. Drug waste can happen at several points of the pharmaceutical supply chain, including:
During the manufacturing process, especially when there are quality control issues.
While they're being distributed. Drugs that require specific temperatures during storage may go to waste if they are stored for too long without refrigeration or if temperature controls fail during transport.
Being discarded due to expiration. Pharmaceutical manufacturers are required to have listed expiration dates for all drugs that they produce. If a prescription drug isn't dispensed before that date, it will have to be disposed of.
Due to a temperature excursion at the healthcare facility. Much like during transport, medications can be dispensed or stored incorrectly. If they're no longer viable for use, they'll have to be discarded, increasing costs for the facility and limiting the supply available for patients.
If patients discard their medication due to expiration, non-compliance, or another reason.
Several of these causes are outside of the control of healthcare facilities. But what is in their control: how pharmaceutical drugs are stored, dispensed, and administered to patients.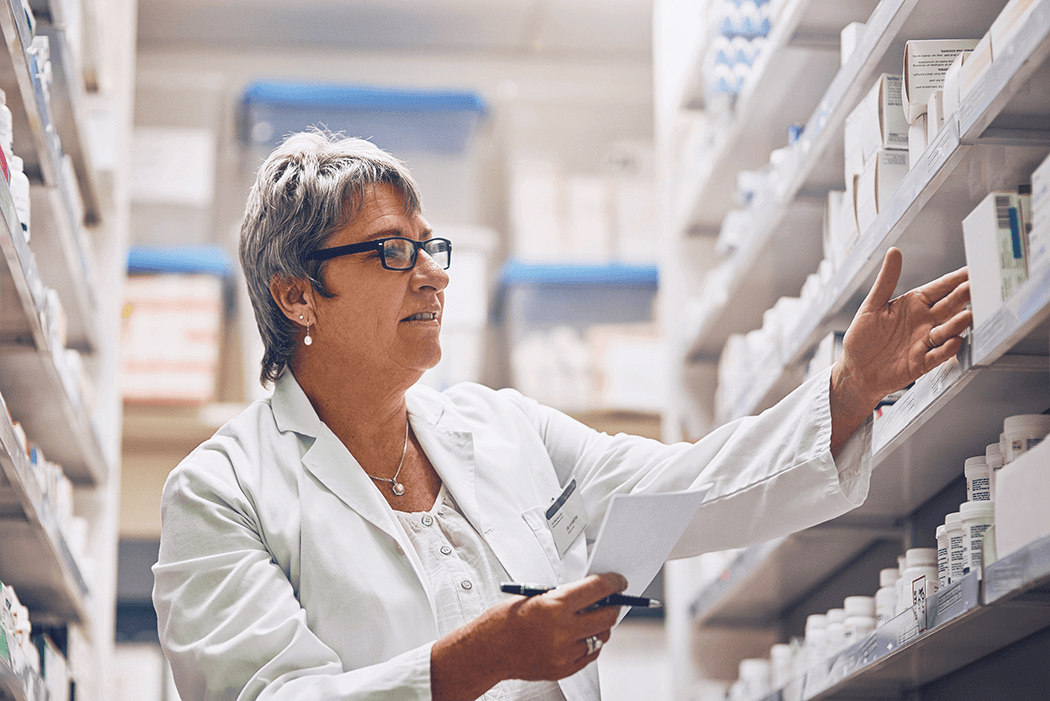 Using Automation to Combat Drug Waste and Protect Patient Safety
For over a decade or more, healthcare operations leaders have recognized the value of using automation to streamline medication distribution and prevent administration errors. Fortunately, technology has reached the point where healthcare inventory management can be almost entirely automated.  Using software scanning and automated dispensing allows clinics to minimize or eliminate drug waste, ensuring healthcare workers are:
Dispensing the correct medication for each patient.
Using soon-to-expire doses to minimize drug waste due to expiration.
Storing medications in a way that prevents excursions or contamination.
Streamlining inventory reporting, protecting against possible drug diversion.
Minimize Waste and Maximize Efficiency with TruMed's total inventory solutions.
Streamlining inventory management in healthcare has never been more critical to protect patient health. TruMed Systems has developed automated inventory systems that simplify inventory control and standardize dispensing workflows: AccuShelf Inventory Management and AccuVax Vaccine Management.
The AccuVax Vaccine Management System provides ideal temperature control to safeguard vaccines from excursions. It has an automatic inventory rotation feature to ensure that the vaccine dispensed is the next to expire. Additionally, the system has safety checks in place to verify that the correct vaccine is dispensed to the right patient.
From receipt through drug administration, AccuShelf delivers complete inventory transparency, trackable transfers between clinic locations, expiring med alerts, and inventory forecast reports – preventing medication stockouts and overstocking.