Easily Integrate Immunizations Into Your Routine OBGYN Care
.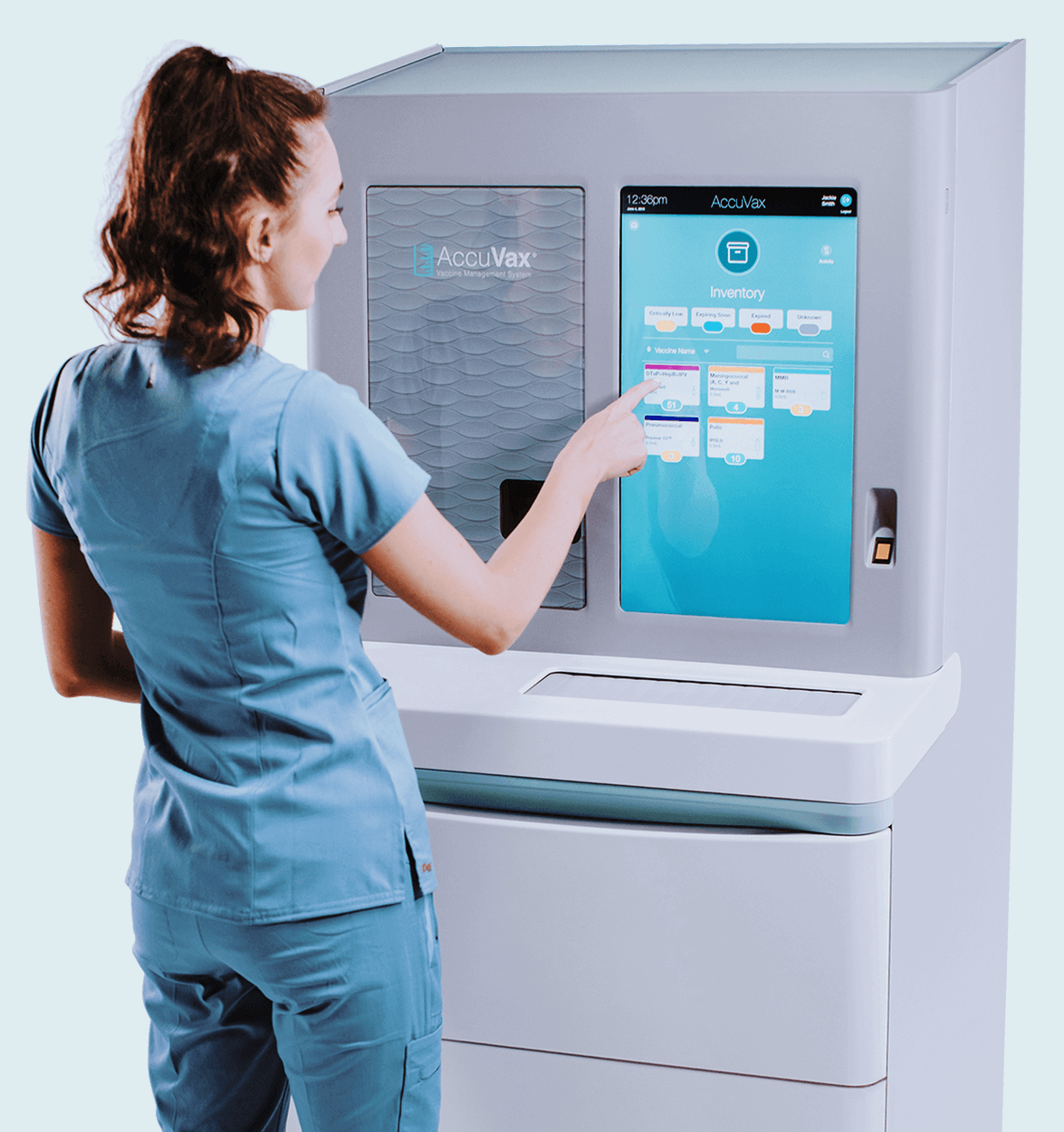 Immunize more patients without the added cost of inventory management
.
Obstetrician–gynecologists can play a major role in improving vaccination coverage and reducing vaccine-preventable diseases. Many studies have shown that a recommendation from an obstetrician-gynecologist or other health care provider for a vaccine is one of the strongest influences on patient acceptance. AccuVax makes immunizing patients an efficient process by eliminating hassles and costs for managing supply, reporting, and ordering.  The AccuVax Vaccine Management System handles all aspects of vaccine storage and provides intuitive workflows to help increase vaccination rates.
Proper Vaccine Storage & Handling
Set your practice up for safety and success
.
The AccuVax Vaccine Management System handles all aspects of vaccine storage and handling and assures maximum workflow effectiveness. AccuVax frees up staff time with workflows that automate CDC compliance, including temperature logs and inventory stock reports. The system stores both refrigerated and frozen vaccines and are automatically rotated by expiry date to ensure minimal waste without any manual effort. In fact, your practice only spends time on the action items that matter, thanks to the full alerting suite that notifies you of low inventory and vaccines nearing expiry.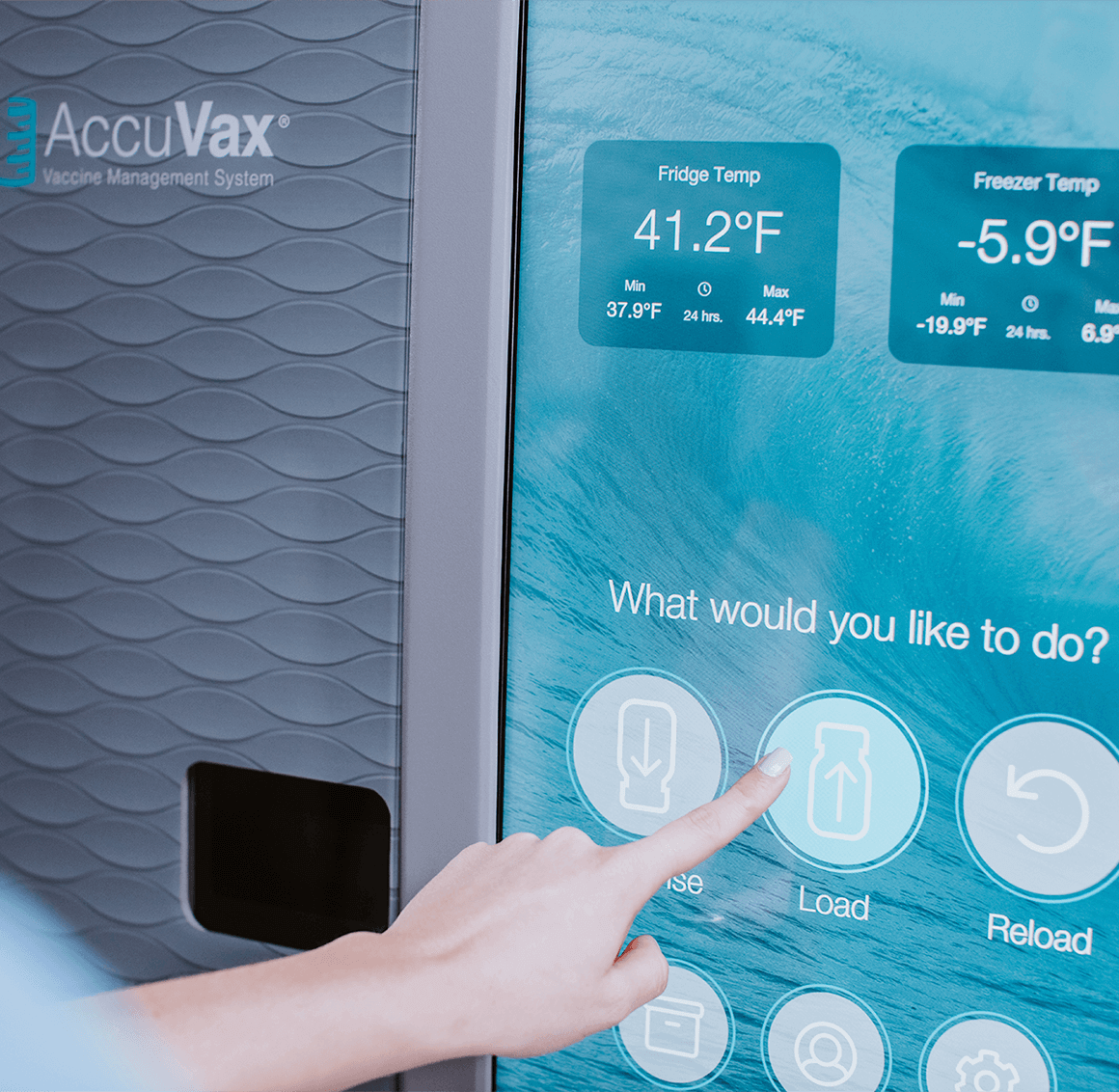 Enhance Patient Safety
AccuVax eliminates more than 91% of common vaccine errors
.
Prior to dispensing vaccines, AccuVax will perform safety checks on the selected vaccines on possible cautions.

Locks down expired and recalled doses preventing administration errors.

Intuitive graphic user interface and audit trail eliminates wrong vaccines from being selected and administered.