Automate your refrigerated and non-refrigerated inventory workflows.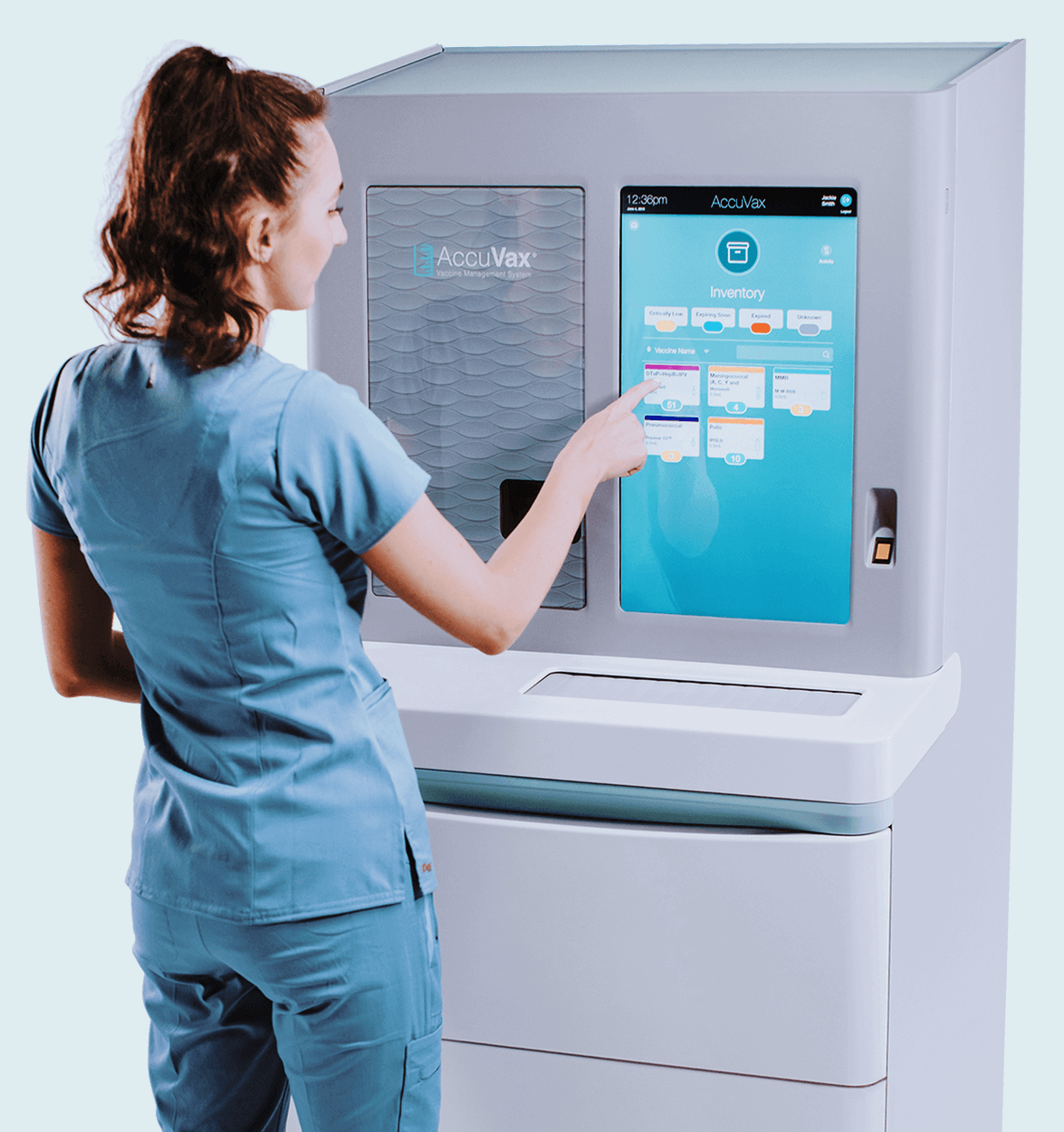 Automated Vaccine Storage and Handling
Pharmacy-grade Temperature Controlled Vaccine Storage
.
The AccuVax Vaccine Management System handles all aspects of vaccine storage and handling and assures maximum workflow effectiveness. AccuVax delivers pharmacy-grade temperature-controlled/access-controlled, refrigerated and frozen vaccine storage. The system can manage multiple inventories including 340B. AccuVax automates time-consuming tasks such as temperature logs, inventory stock reports, stock rotation—vaccines are automatically rotated by expiry date to ensure minimal waste without any manual effort.
Tailored Enterprise-Wide Solutions.
Let us help tailor our solutions to meet your specific needs. Our products are designed to address the unique challenges throughout healthcare, from single-provider Pediatric practices to large, multi-facility healthcare facilities. With TruMed's flexible software and hardware solutions, enhance the control and efficiency of your medication and vaccine storage and workflows to streamline your entire inventory management. Learn how our solutions will meet your specific needs and increase inventory accuracy, standardize workflows, and improve patient safety.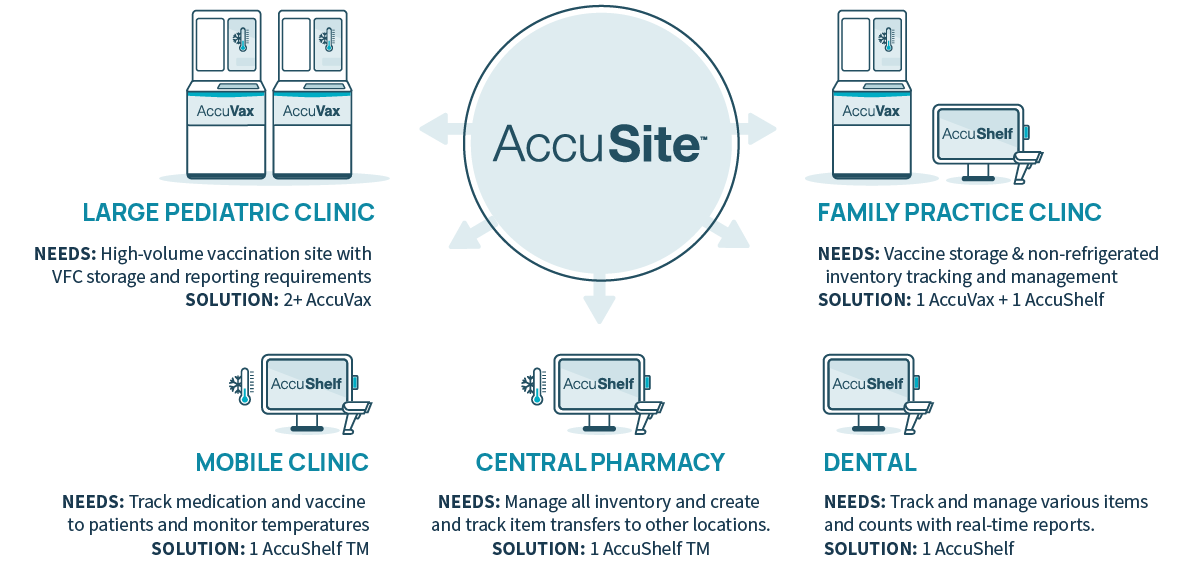 AccuShelf Inventory Management
Streamline your pharmacy inventory workflows
.
AccuShelf is a powerful pharmacy inventory management system that integrates with your current EHR as well and AccuVax for complete inventory control. AccuShelf manages medication inventory, cold storage, and supplies, across your entire health system. With a quick scan, you can track any item, lot, and expiration to simplify overall inventory control, save time, and improve efficiencies throughout your pharmacy.
340B Support & Compliance
.
AccuShelf offers a configurable option to automatically capture provider, payor, invoice, and transaction data for all of your 340B vaccines and medications. With built-in reporting, you can eliminate cumbersome manual compliance efforts and view, export, or print your up-to-date information whenever you need it, simplifying internal audits.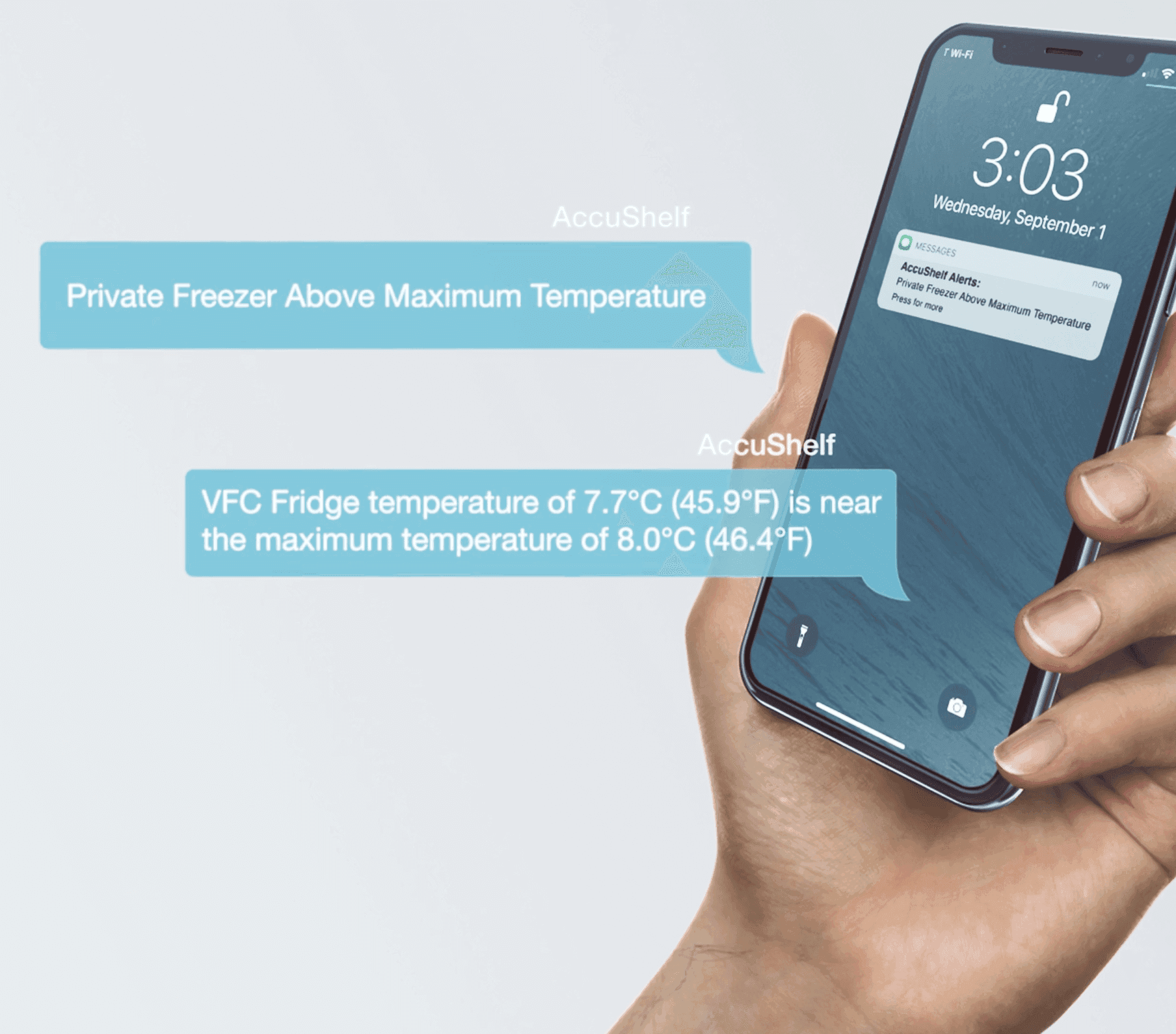 Stay in control of your inventory
A customizable alerting suite helps you keep your finger on the pulse of your practice's needs before it is too late.
Configure text and/or email alerts per user
Gain insight into your inventory usage and costs
Gain insight into your inventory usage and costs
Complete inventory transparency, from receipt through administered for every item and every dose in real-time.

All-inclusive patient administration details on every vaccine, medication, and supply administered with item information including lot, expiration, date/time, and quantity.

Audit report for every safety check executed and the action taken to enhance quality of patient care

Financial and reordering forecast reports based on usage and optimal days on hand needs for cost-effective inventory management.