Efficient and effective vaccine storage has never been more critical to your practice.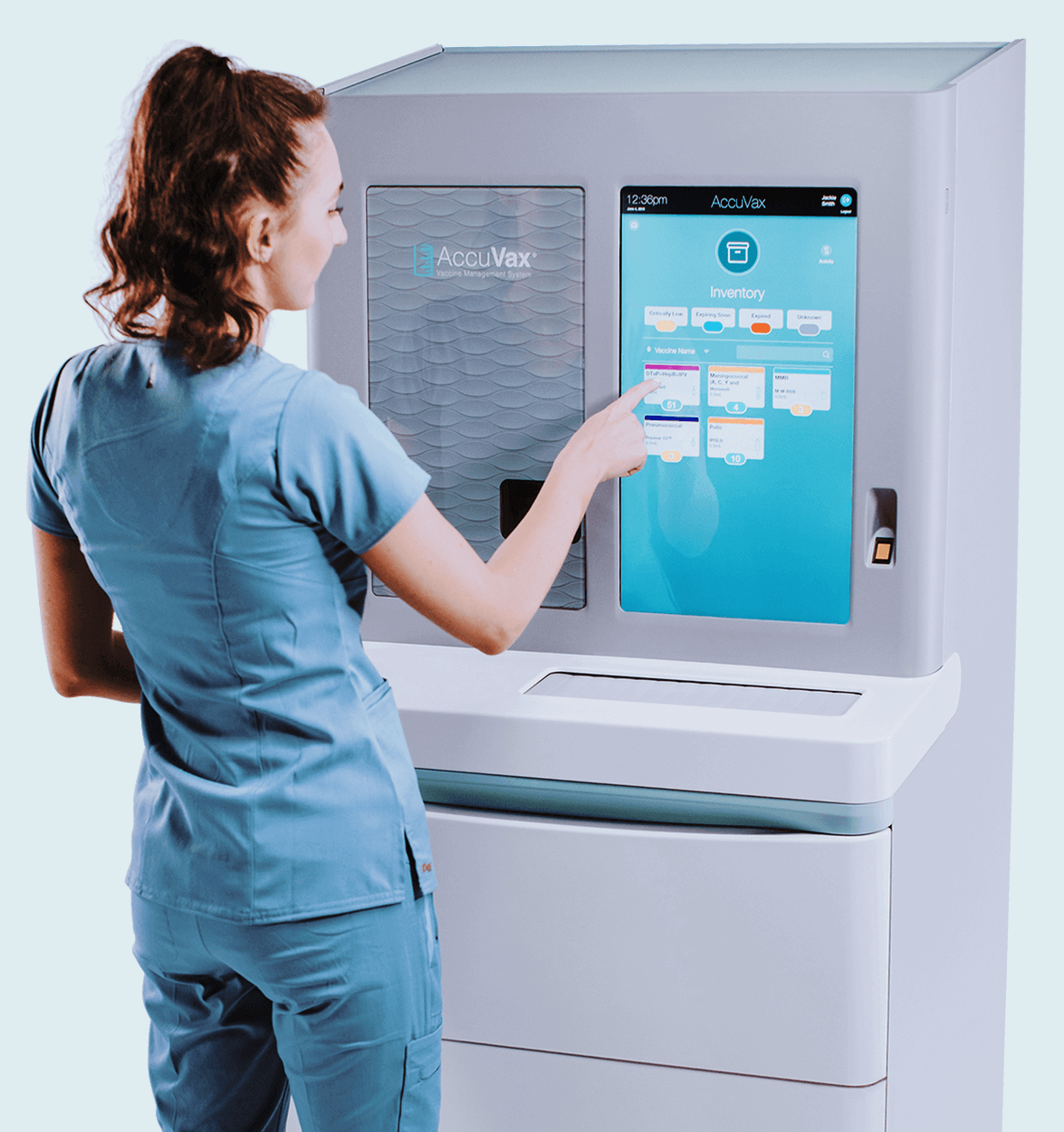 Vaccine Management, made easy
.
The importance of storing vaccines at each of their required temperatures is crucial to protect the efficacy of the vaccine to protect not only your patients but also your financial investment. Failure to store and handle vaccines properly can reduce vaccine potency, resulting in inadequate immune response in patients and poor protection against disease. Patients can lose confidence in vaccines and providers if they have to be revaccinated because the vaccines they have received may have been compromised. Managing a vaccine program requires a great deal of staff time from temperature logs, to stock rotation to re-ordering and inventory reporting. AccuVax was purpose-built to solve common vaccine storage and handling challenges while meeting current and impending standards from the CDC and VFC.
Proper Vaccine Storage & Handling
Set your practice up for safety and success
.
The AccuVax Vaccine Management System automatically handles all aspects of vaccine storage and handling so you can focus on treating your patients. The system stores both refrigerated and frozen vaccines in the same unit, guarantees constant temperature monitoring, and includes compliant temperature logs for submission. Vaccines are separated and all inventory is rotated by expiry date to ensure minimal waste without any manual effort. In fact, your practice only spends time on the action items that matter, thanks to the full alerting suite that notifies you of low inventory and vaccines nearing expiry.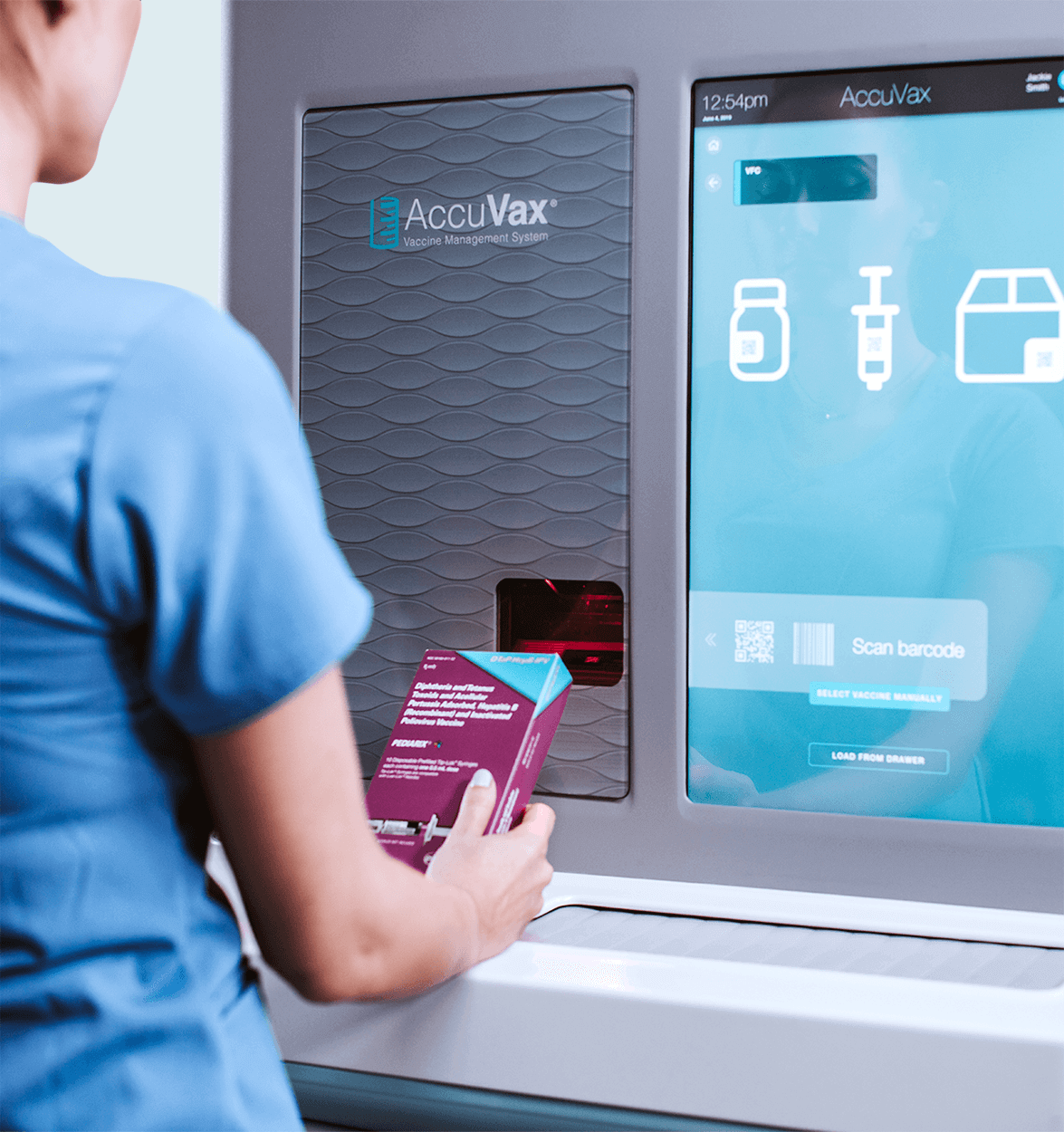 Increase workflow effectiveness.
With a simple and intuitive design, the AccuVax® Vaccine Management System dramatically improves vaccine storage, temperature control, and assures maximum workflow effectiveness. AccuVax is fully HIPAA compliant and is the first automated, biometrically secure loading and dispensing system that enables you to set access levels and track dispensed vaccines by authorized staff.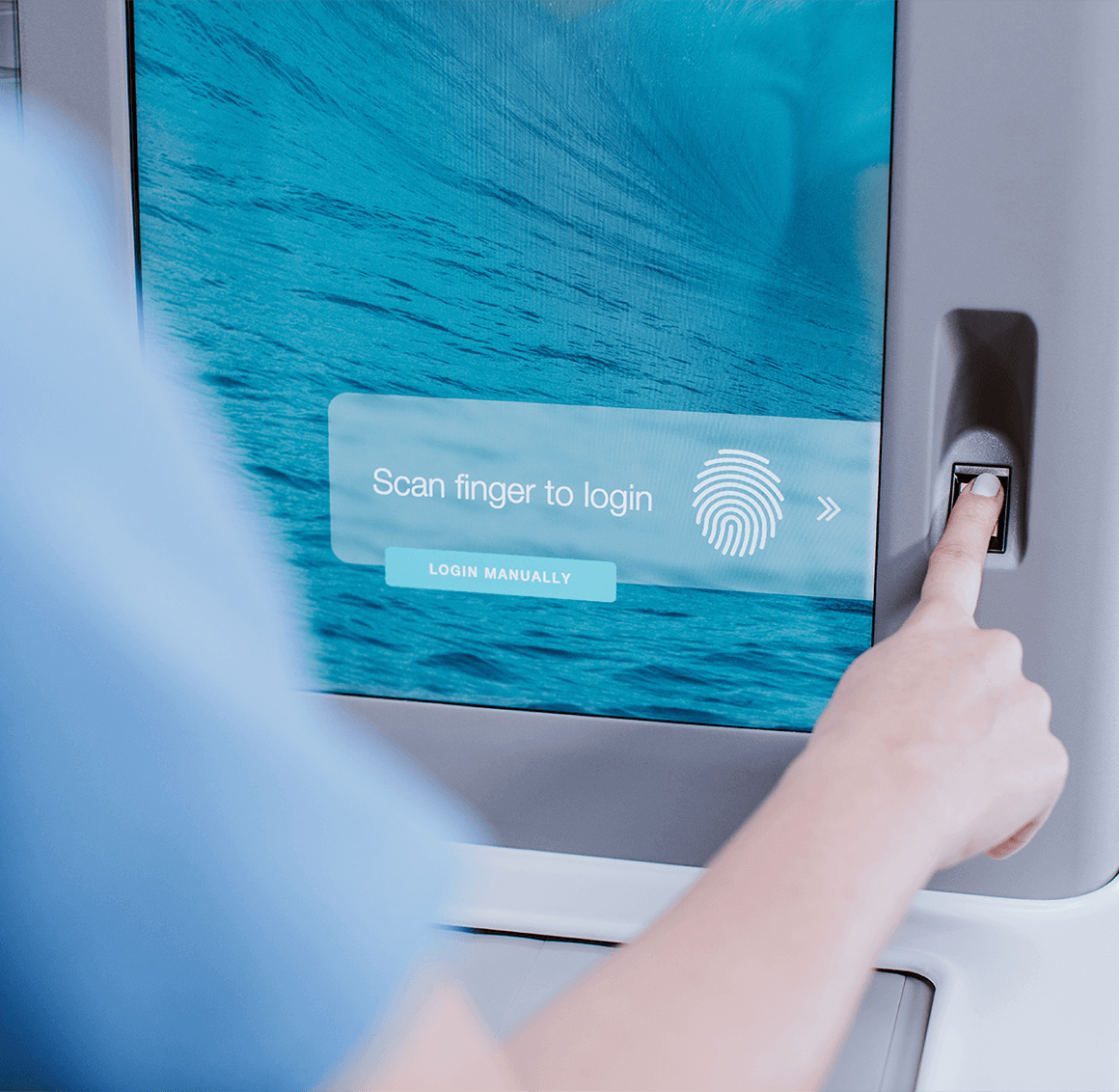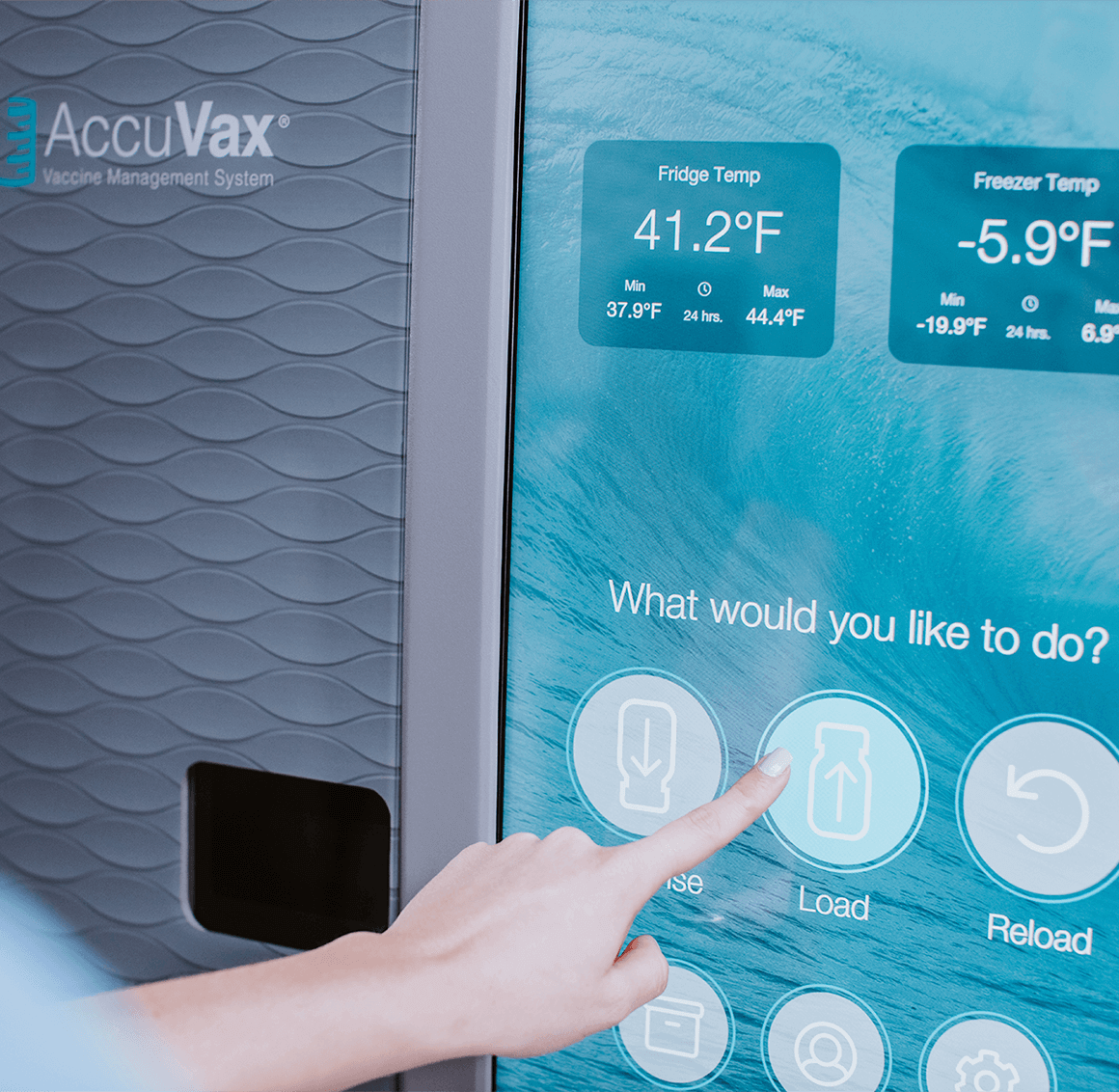 Intuitive Touch Screen Interface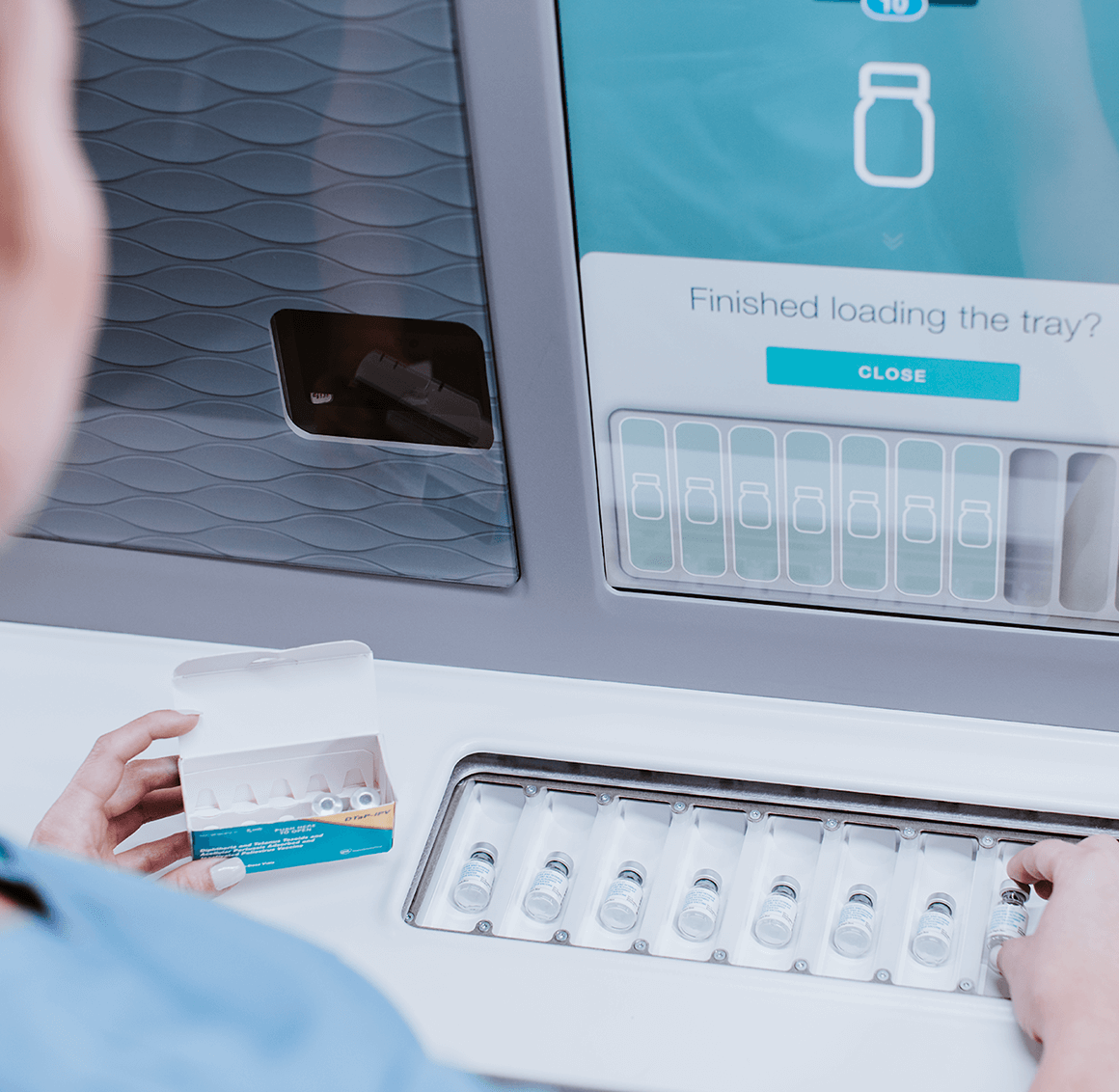 Easy Vaccine Loading and Dispensing
Complete Safety & Alerting Suite
Workflow guidance to increase patient safety and reduce risks
.
Prior to dispensing vaccines, AccuVax performs safety checks to find possible cautions.

Lock down expired and recalled doses to prevent administration errors.

Eliminate wrong vaccines from being selected and administered with intuitive graphical interface
Avoid common vaccine errors.
Your patient's safety is our utmost priority. Prior to dispensing vaccines, AccuVax performs safety checks to find possible cautions. The Patient Safety Checks warn if the patient information conflicts with any of the following criteria: a vaccine's indicated age or gender, a vaccine's minimum dose time interval, dose series count exceeds the maximum number, and duplicate vaccines. With Patient Safety Checks, AccuVax improves HEDIS scores by automatically checking if a patient is missing vaccines typically given and suggests dispensing the missing vaccines, ensuring that each immunization visit includes all required doses.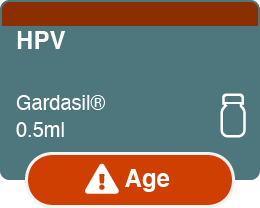 AGE CAUTION: Dosage is not recommended for patient age.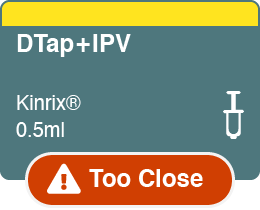 TOO CLOSE: Interval time too close since last administered in series.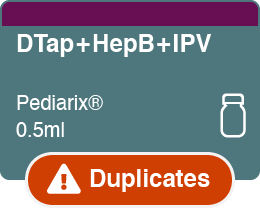 DUPLICATES: Two or more brands selected are for the same disease.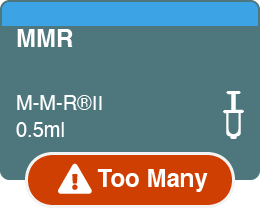 TOO MANY: Patient has already received all doses in suggested series.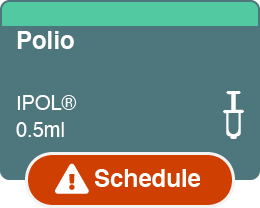 SCHEDULE: Immunization schedule checks on every dispense.
Inventory Management and Temperature Control
Inventory Management and Temperature Control
Manage your refrigerated and non-refrigerated inventory with AccuShelf TM.  With a quick scan, you can track any item, lot, and expiration to simplify overall inventory control, save time, and improve efficiencies throughout your practice. You can see what's available in real-time and the system will also notify you of low and critical inventory levels. This means you can monitor your high-demand products and medications more easily without working any extra hours.