Manage Your Entire Medical Inventory Efficiently and Effectively
.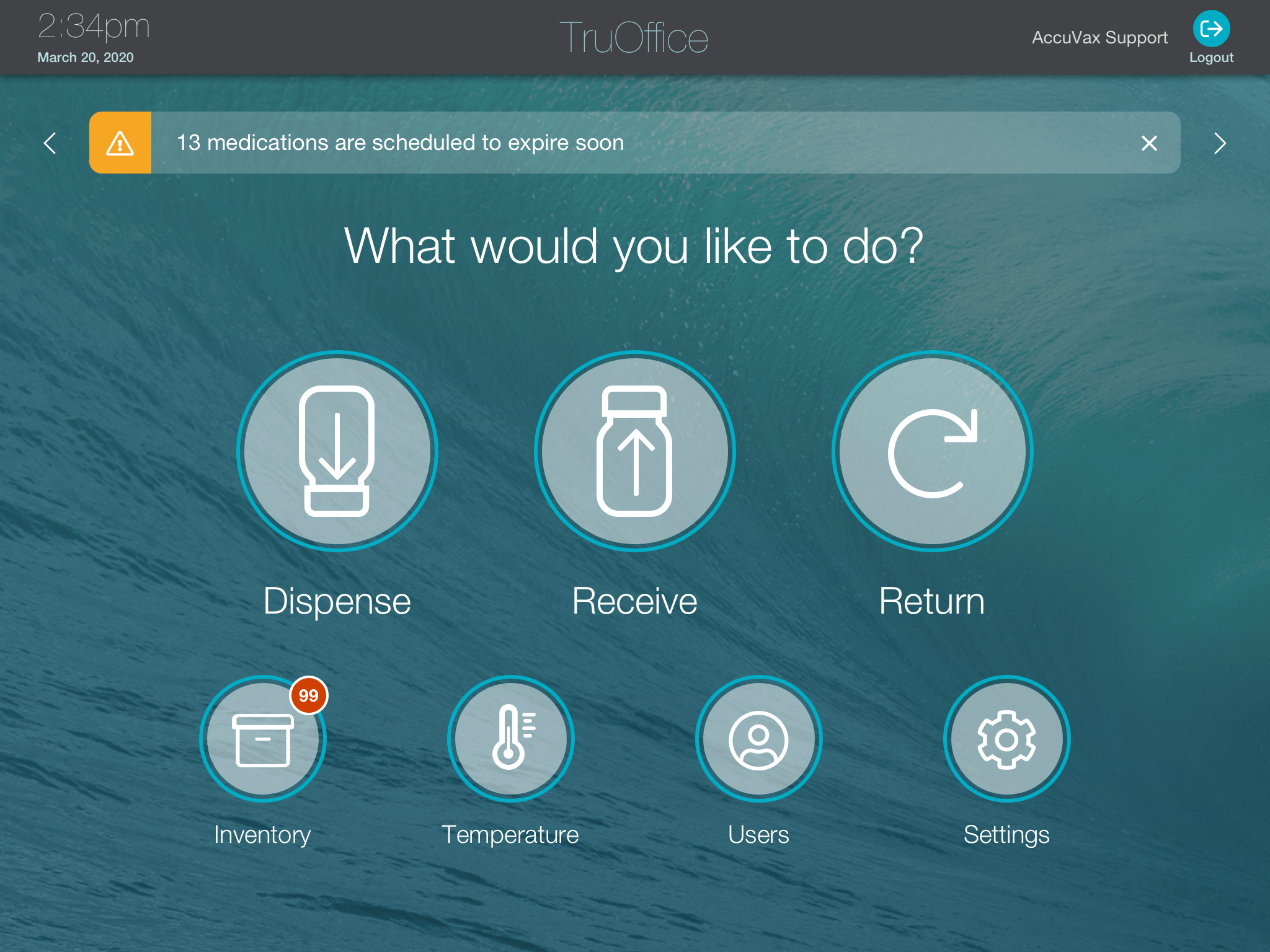 Easy-to-Use
Medical Inventory, Simplified
.
The AccuShelf Inventory Management System, allows you to capture every detail about your products in seconds — from the medication strength and the appearance to the expiration date and unit quantities — all with a wireless barcode scanner. You can see what's available in real-time and the system will also notify you of low and critical inventory levels. This means you can monitor your high-demand products and medications more easily without working any extra hours.
Enhances Patient Safety
AccuShelf enhances patient safety as the touch screen provides users the ability to confirm medication dosage and alerts on expired or recalled products during dispense. AccuShelf users also can use patient safety checks to help with HEDIS immunization efforts, comply with ACIP or office vaccination schedules, and eliminate common vaccination errors such as age verifications, too many of the same vaccine, or the wrong vaccine selected.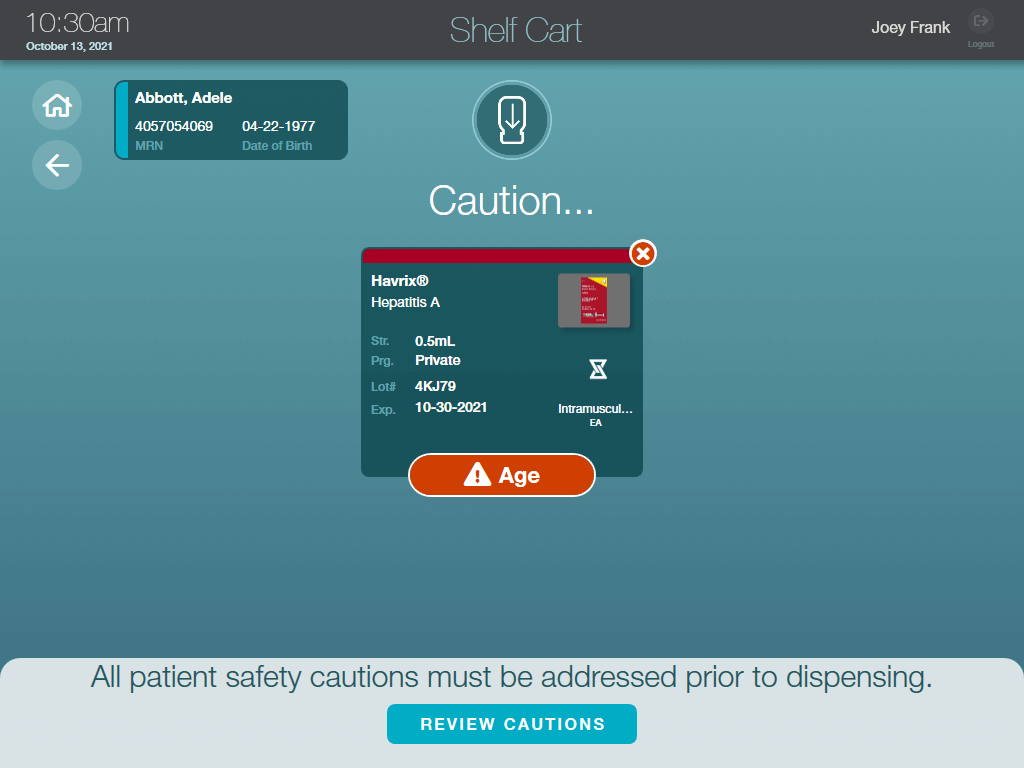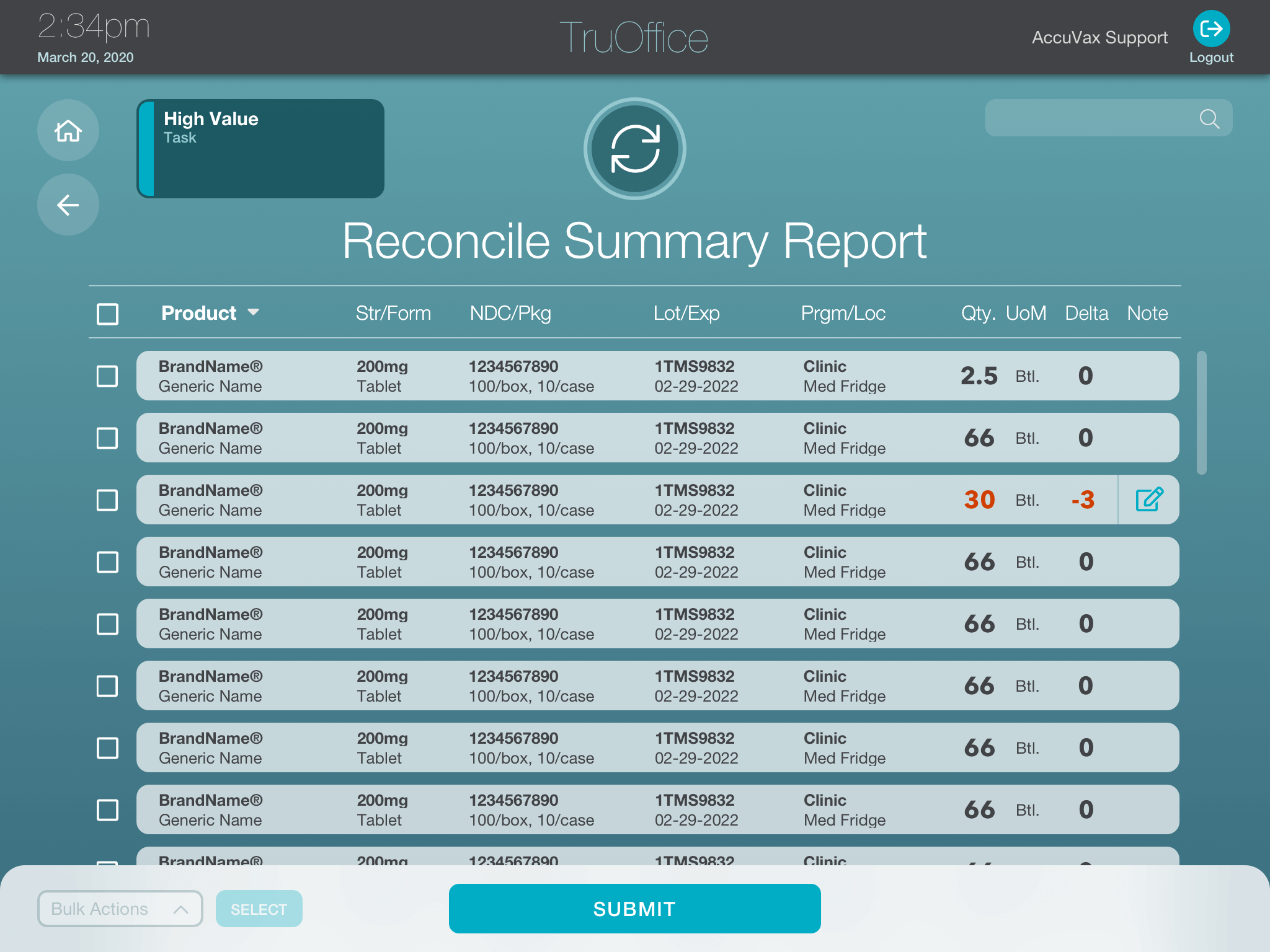 Reduces Waste and Loss
AccuShelf helps reduce waste, loss, and discrepancies. The system automatically creates a full audit trail for each transaction and accurately reports inventory usage to an online portal. User-defined low inventory alerts assist in avoiding inventory stockouts which can affect patient care. AccuShelf makes it easy to assign and perform cycle counts, ensuring real-time inventory on-hand totals and inventory traceability with reconciliation audit trails, simplifying end-of-month inventory reconciliation.
340B Support & Compliance
.
AccuShelf offers a configurable option to automatically capture provider, payor, invoice, and transaction data for all of your 340B vaccines and medications. With built-in reporting, you can eliminate cumbersome manual compliance efforts and view, export, or print your up-to-date information whenever you need it, simplifying internal audits.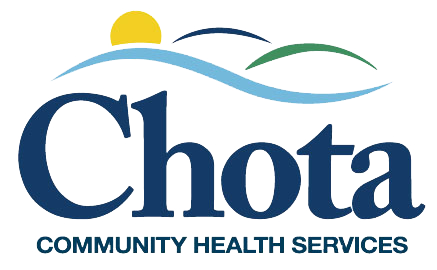 Inventory discrepancies now take minutes instead of days
"When we have an inventory discrepancy we have it resolved usually in 10-30 minutes instead of days or weeks.  This system has removed a lot of errors and has simplified our inventory management process."
Tammy Madison, RN — Director of Nursing
Chota Community Health Services