Purpose-built, All-in-one Vaccine Management System
.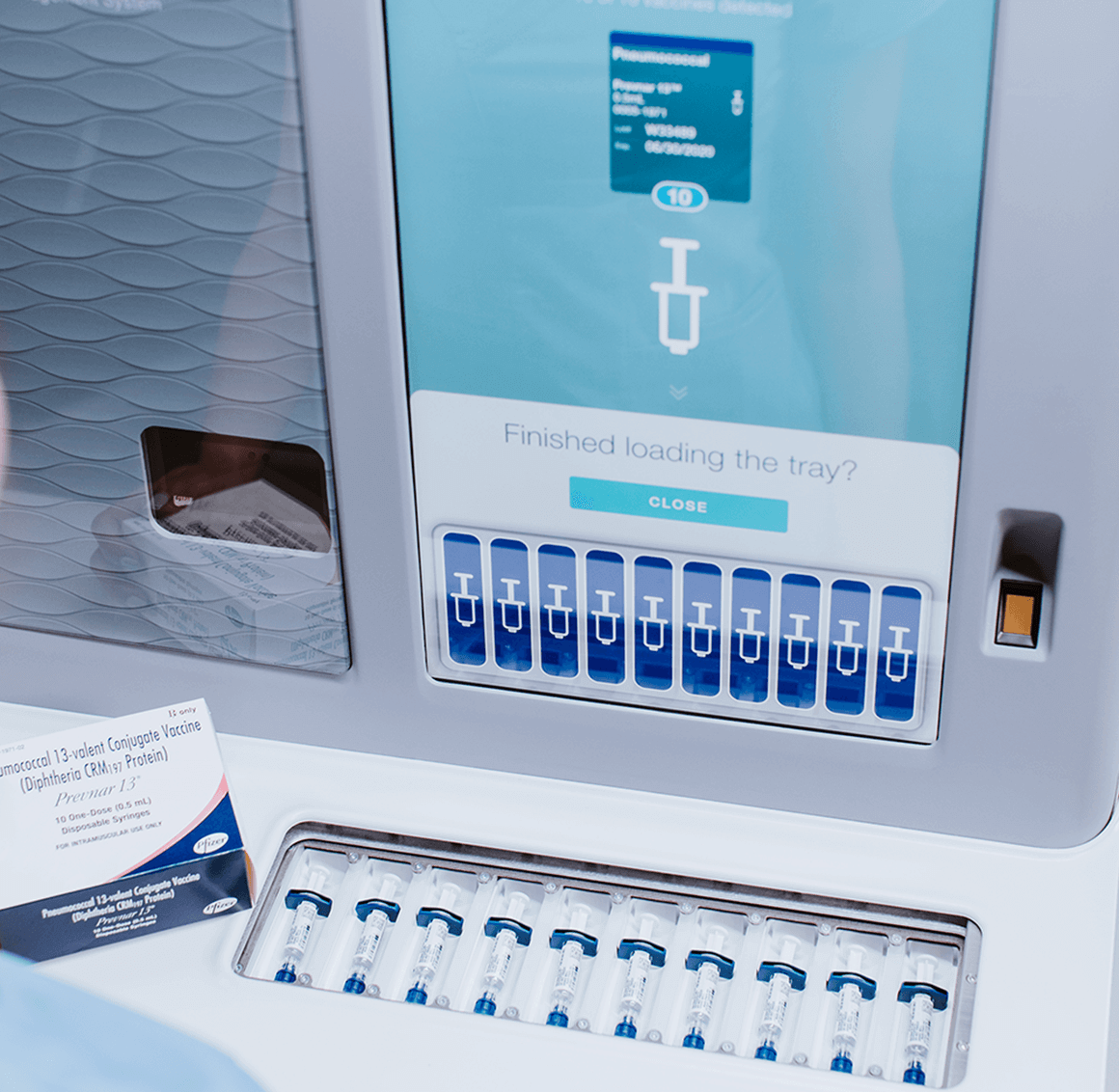 Simplify Workflows
Vaccine Management, made easy
.
The AccuVax Vaccine Management System handles all aspects of vaccine storage and handling and assures maximum workflow effectiveness. AccuVax frees up staff time with workflows that automate CDC and VFC compliance, including temperature logs and inventory stock reports. The system stores both refrigerated and frozen vaccines in the same unit, automatically separates inventory by VFC and Private, and automatically rotates all inventory by expiry date to ensure minimal waste without any manual effort. In fact, your practice only spends time on the action items that matter, thanks to the full alerting suite that notifies you of low inventory and vaccines nearing expiry.
Accurate Temperature Control
Safeguard Your Vaccines Stock
.
Protect your vaccine stock with guaranteed temperatures and 24/7 monitoring. Multiple temperature sensors monitor and control the refrigerator and freezer temperatures, ensuring the integrity of every vaccine dose stored. In addition, AccuVax has a patented door-less design, allowing vaccines to be loaded and dispensed with minimal opening, ensuring temperatures stay constant, even during heavy use. In the event of a power outage, the battery built-in power back-up maintains temperatures consistent for 8 hours or more, while the alerting suite instantly informs you of the power and temperature situation.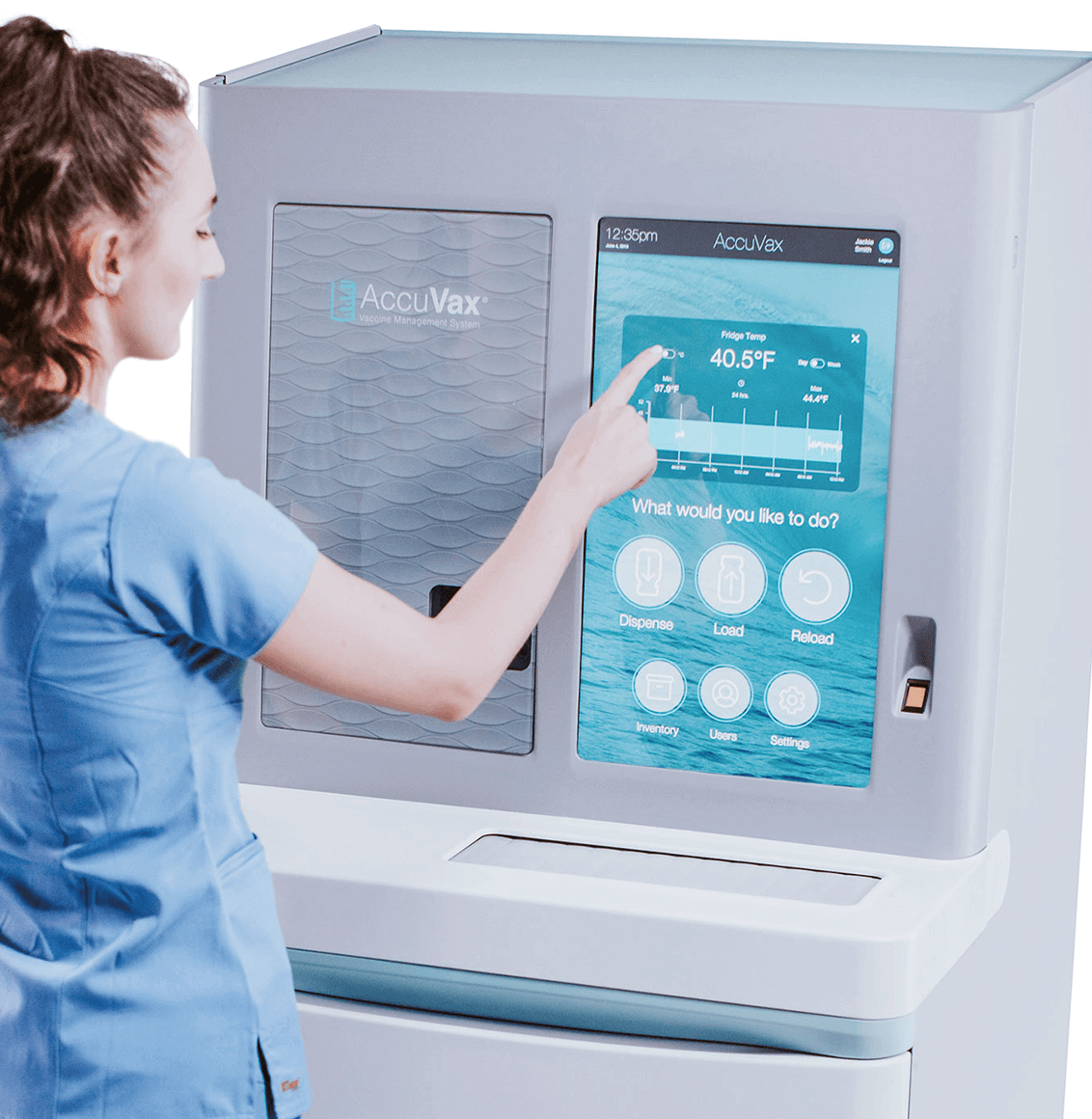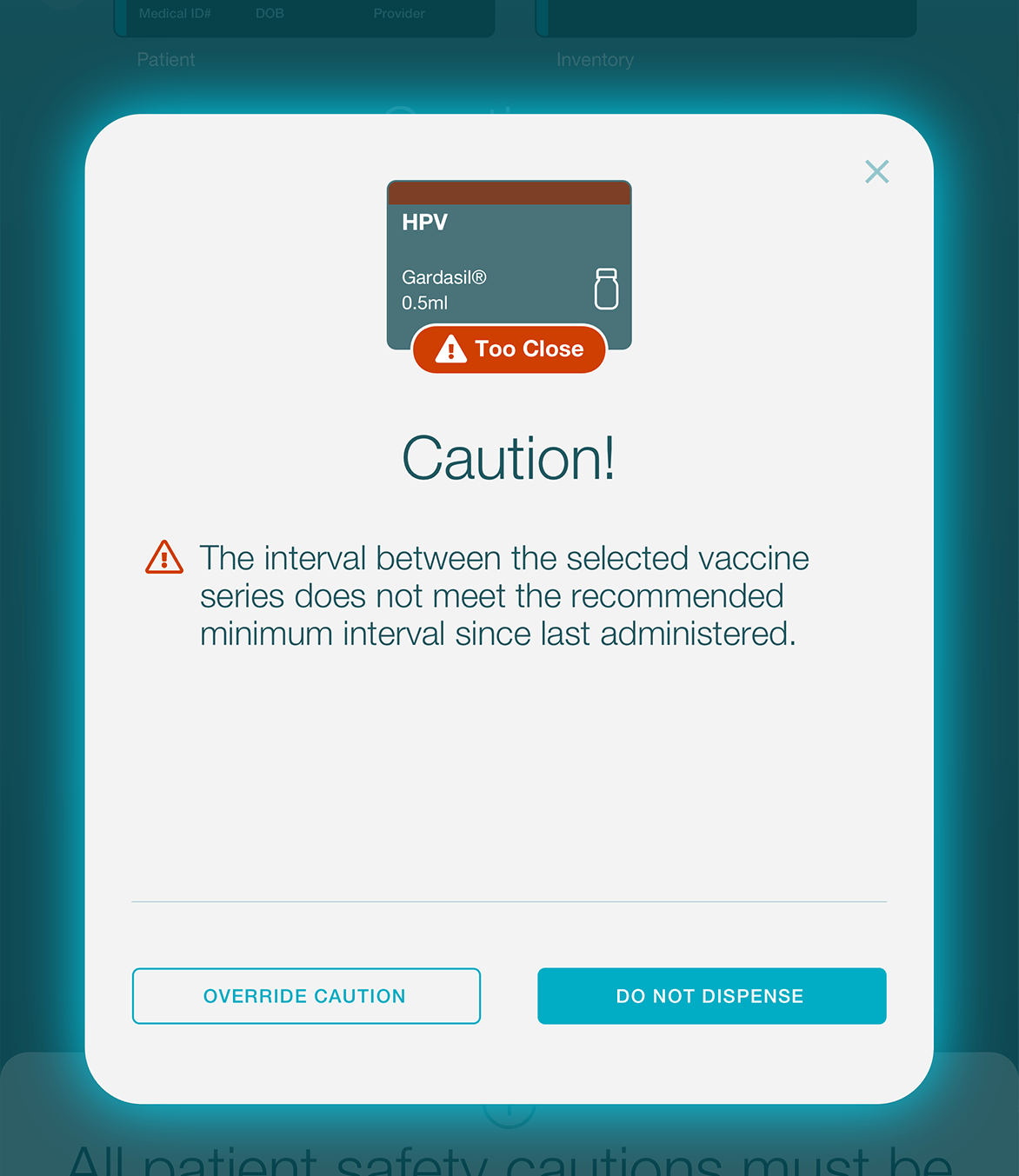 Complete Safety & Alerting Suite
AccuVax eliminates more than 91% of common vaccine errors
.
Prior to dispensing vaccines, AccuVax performs safety checks to find possible cautions.

Improve HEDIS scores by receiving vaccine suggestions based on pediatric and adult immunization schedules

Lock down expired and recalled doses to prevent administration errors.

Eliminate wrong vaccines from being selected and administered with intuitive graphical interface
Eliminate Waste & Loss, Increase Safety & Efficiency
.