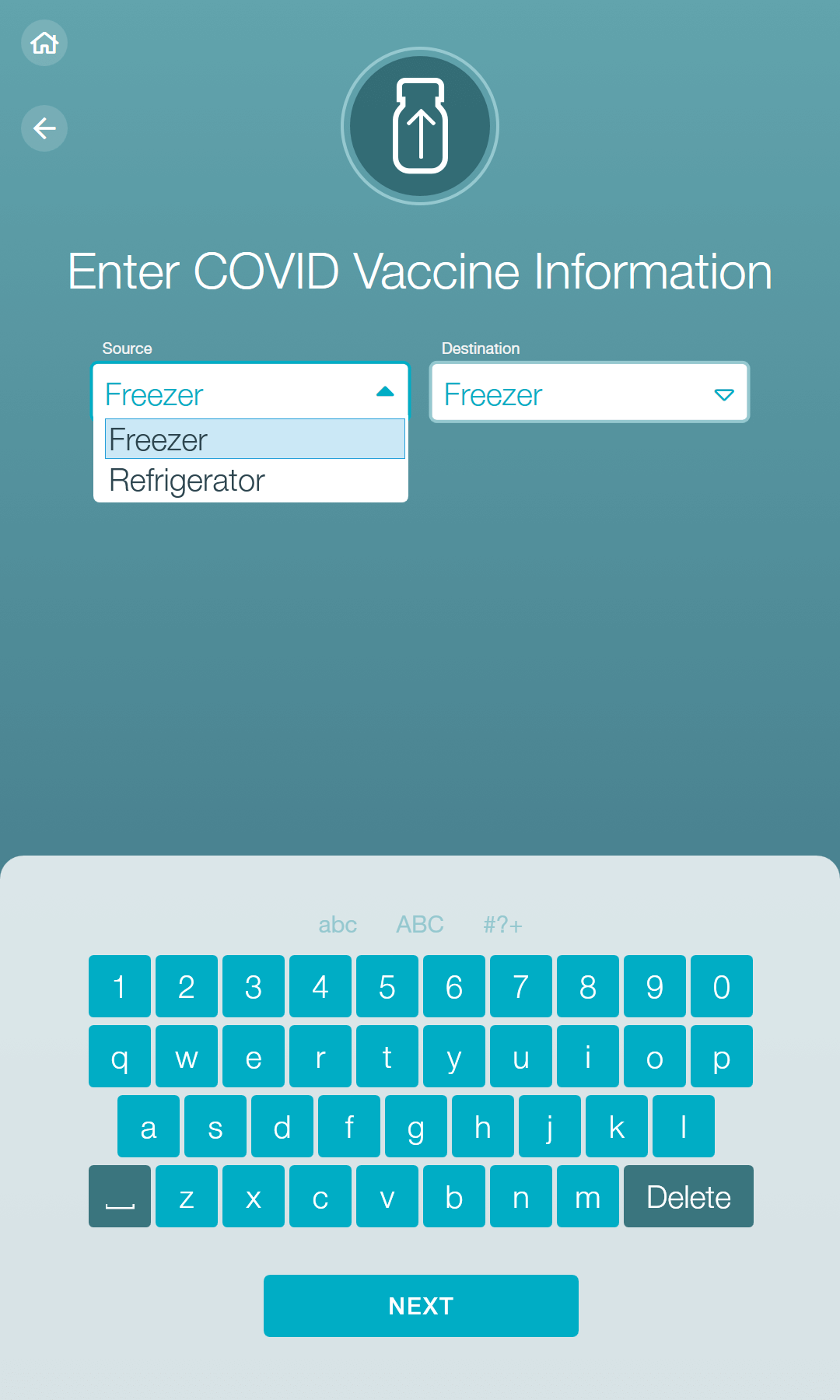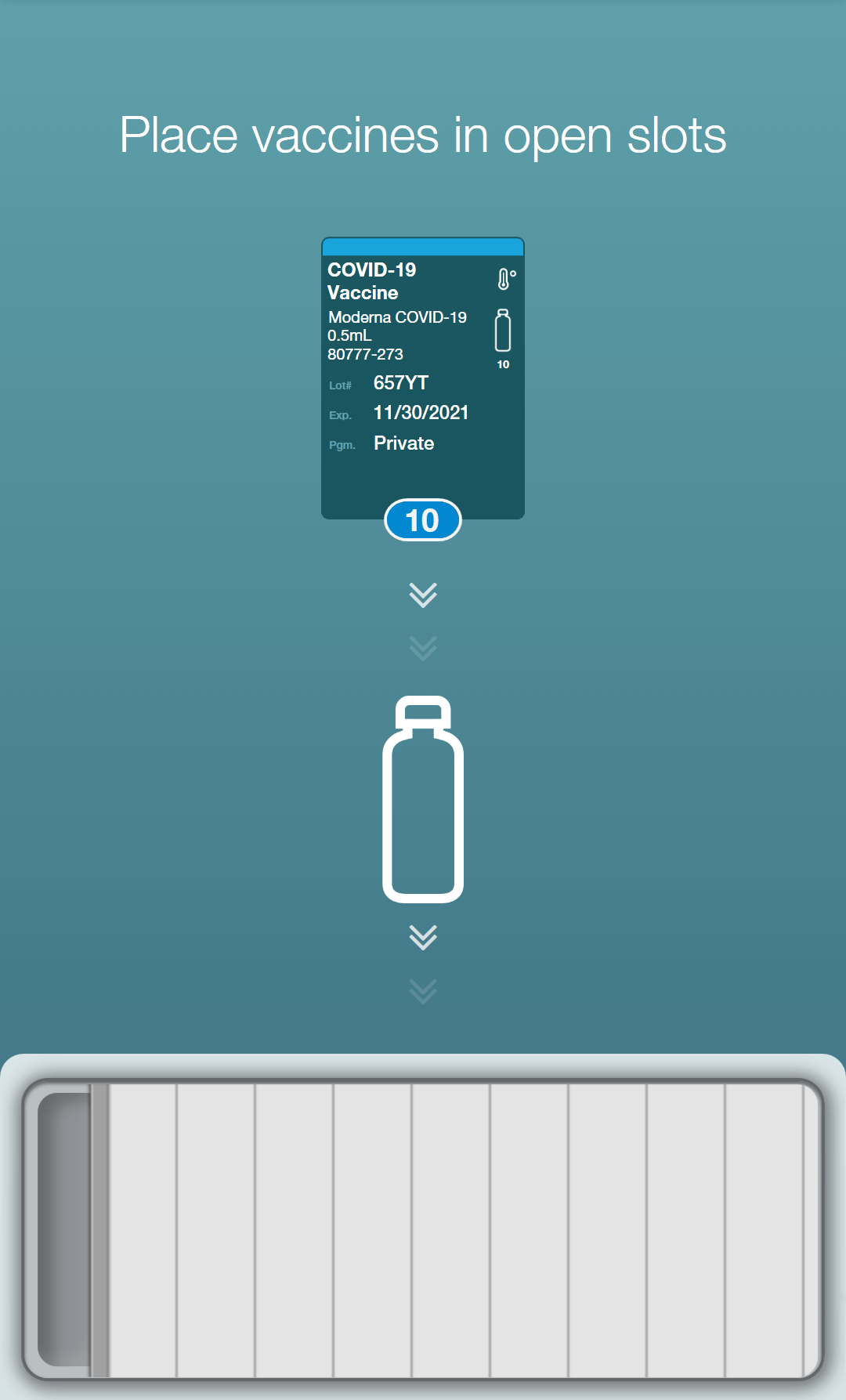 Automated COVID-19 Workflows
.
The AccuVax Vaccine Management System is purpose-built for vaccine storage and handling. This technology guarantees temperature control for frozen and refrigerated vaccines within the same unit and includes a built-in battery pack to maintain temperatures for 8 hours after a power outage. In addition, built-in workflows help you manage the complexities of all three COVID-19 vaccine brands and their varying storage requirements and expiration needs. These COVID-19 workflows simplify the complexities by automatically tracking puncture times, beyond use dates, and expiry across multiple temperature storage conditions.
COVID-19 Vaccine Storage & Handling
Simplify Vaccine Handling Workflows
.
Capture NDC, lot, expiry, mfg. and dose with wireless scanning

Automatic updates to expiry based on changes of storage locations (ultra-low freezers (-70C), freezers (-30 to -15C), or fridges (2 to 8C))

Track two-dose series with reminders and checks for the same manufacturer on the second shot

Update multi-dose vial beyond use dates puncture times, and dose counts

Access cloud-based reports for inventory usage and patient immunization data

Built-in backup battery preventing temperature excursions for up to 15 hours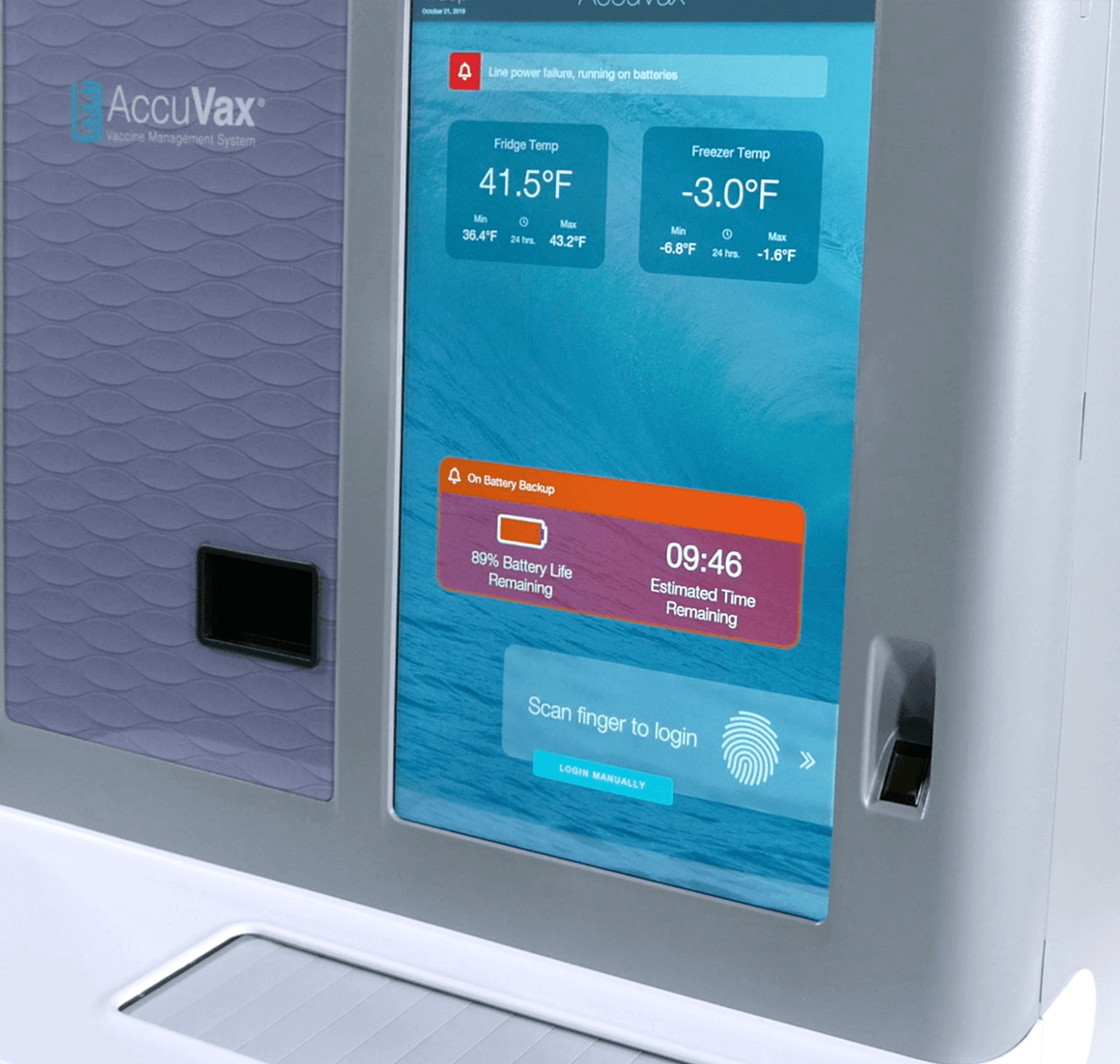 AccuShelf Temperature Monitoring System
Maintain Cold Chain Storage Protocols.
The AccuShelf Inventory Management System can also simplify COVID-19 workflows and monitor multiple cold storage units including ultralow freezers, freezers, and refrigerators. A wireless scanner allows you to record the lot, expiry, and dose of every vaccine, while the integrated digital temperature loggers provide real-time temperature monitoring. With the same COVID-19 workflows, you can identify each temperature location of every COVID-19 vaccine dose and automatically track puncture times, beyond use dates, and expiry.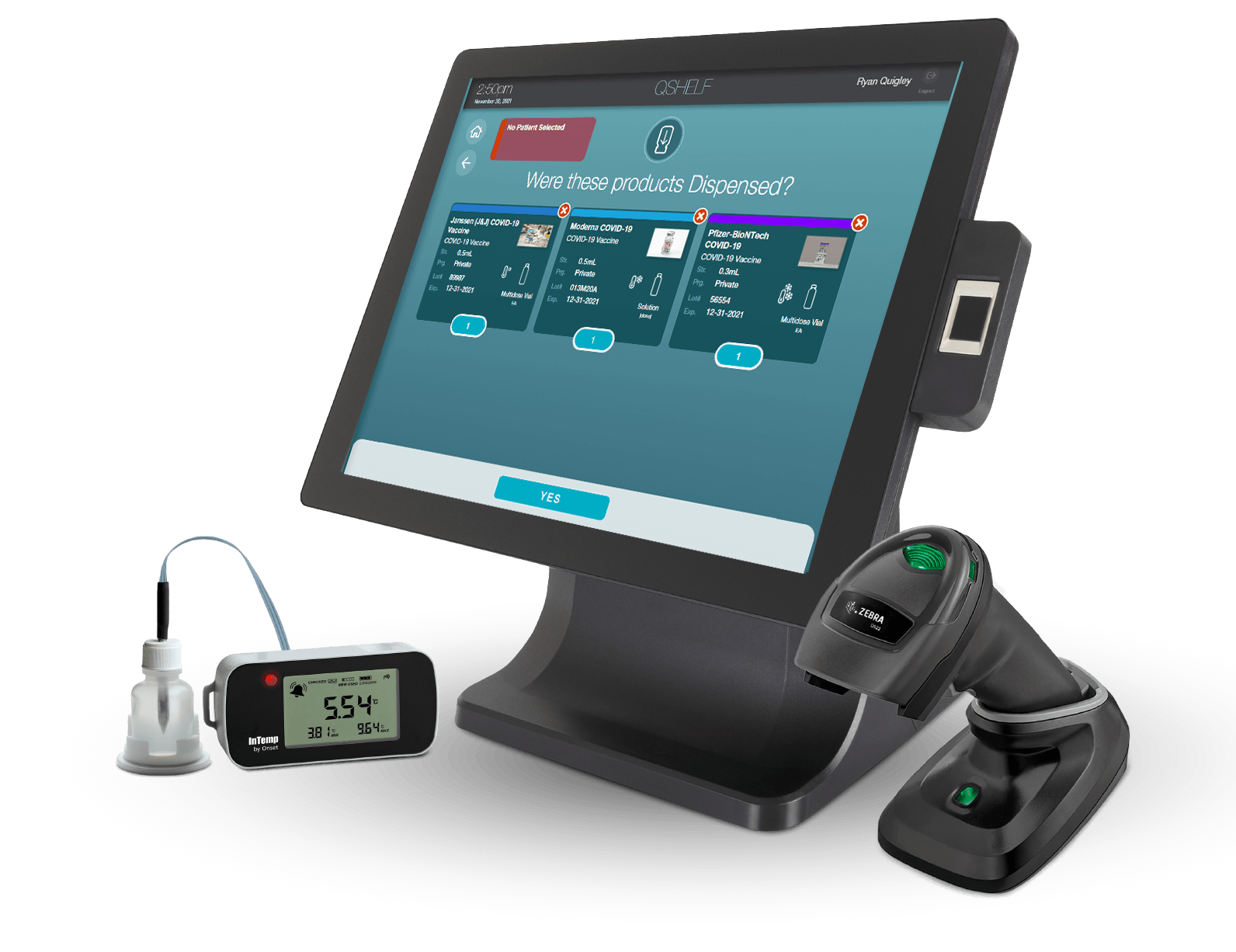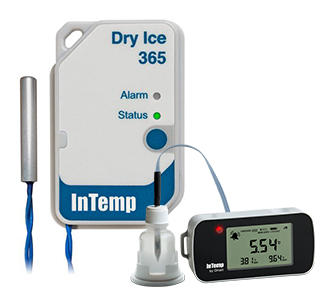 AccuShelf provides integration with digital data loggers & real-time monitoring to ensure cold storage preservation including:
Ultra-low & standard temperature monitoring to track movements between storage units, temperature changes, and prevent excursions

Real-time temperature alerts via email and/or text message

Digital data loggers can be attached to any cold storage device, from dry ice containers to ultra-low freezer, standard freezer, or refrigerators.
CDC & State COVID-19 Vaccine References
Whitepaper: Effective Vaccine Management for Public Health. Improving immunization efforts with the AccuVax Vaccine Management System
Learn solutions to address the many challenges faced by healthcare providers surrounding vaccine management, protecting vaccine potency, improving efficiencies, reducing costs, and increasing immunization efforts.