Automate your vaccine and medical inventory workflows.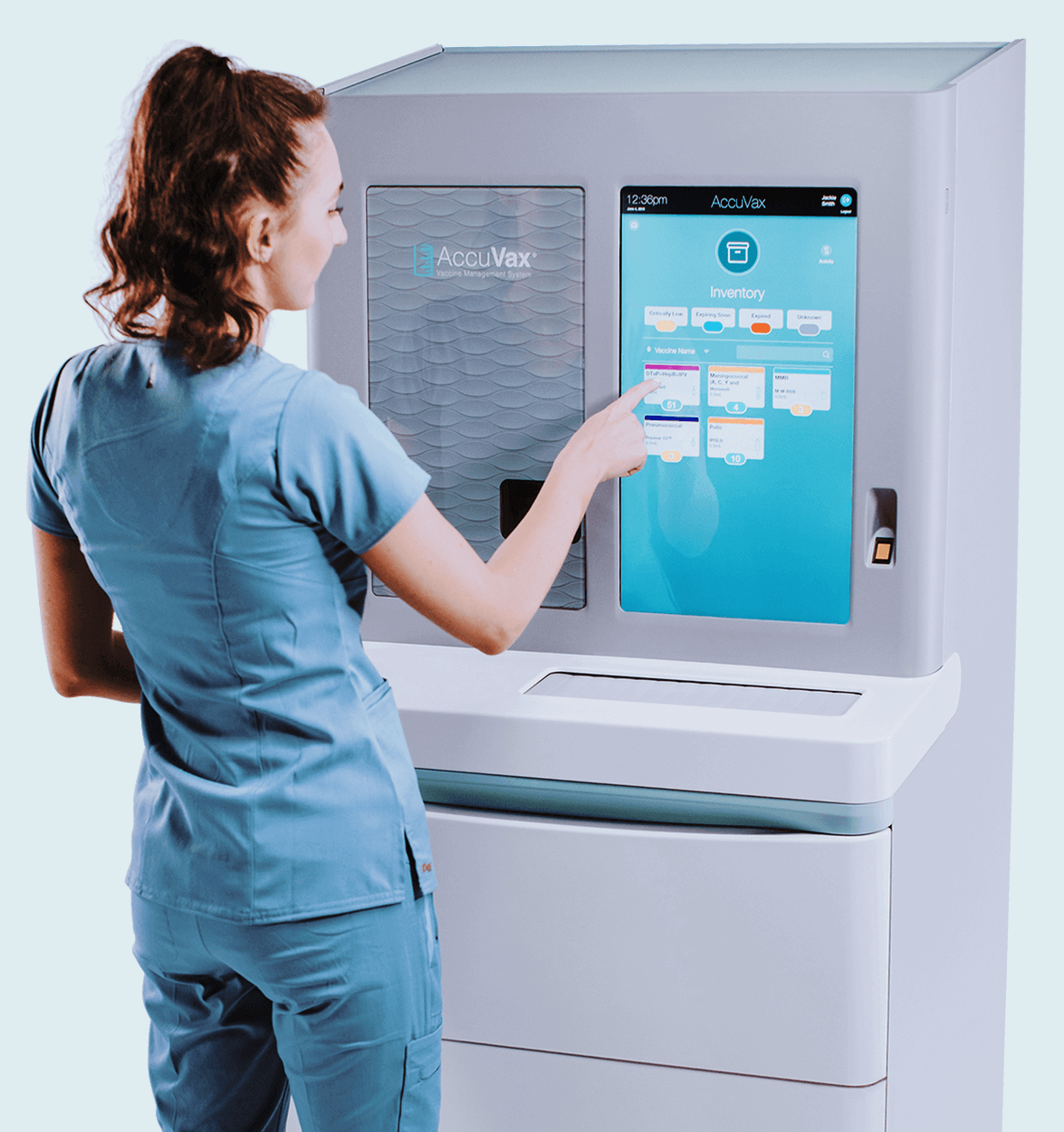 Vaccine storage made easy
.
The importance of storing vaccines at each of their required temperatures is crucial to protect the efficacy of the vaccine to protect not only your patients but also your financial investment. With children getting over 20 immunizations before their 18th birthday, and current efforts to increase adult vaccination rates, effective vaccine management presents many challenges to any FQHC. Managing a vaccine program requires a great deal of staff time from temperature logs, to stock rotation to re-ordering and inventory reporting. AccuVax was purpose-built to solve common vaccine storage and handling challenges while meeting current and impending standards from the CDC and VFC.
Increase workflow effectiveness.
With a simple and intuitive design, the AccuVax® Vaccine Management System dramatically improves vaccine storage, temperature control, and assures maximum workflow effectiveness. The system stores both refrigerated and frozen vaccines, automatically separates by VFC and Private, and all inventory is automatically rotated by expiry date to ensure minimal waste without any manual effort. AccuVax is fully HIPAA compliant and is the first automated, biometrically secure loading and dispensing system that enables you to set access levels and track dispensed vaccines by authorized staff.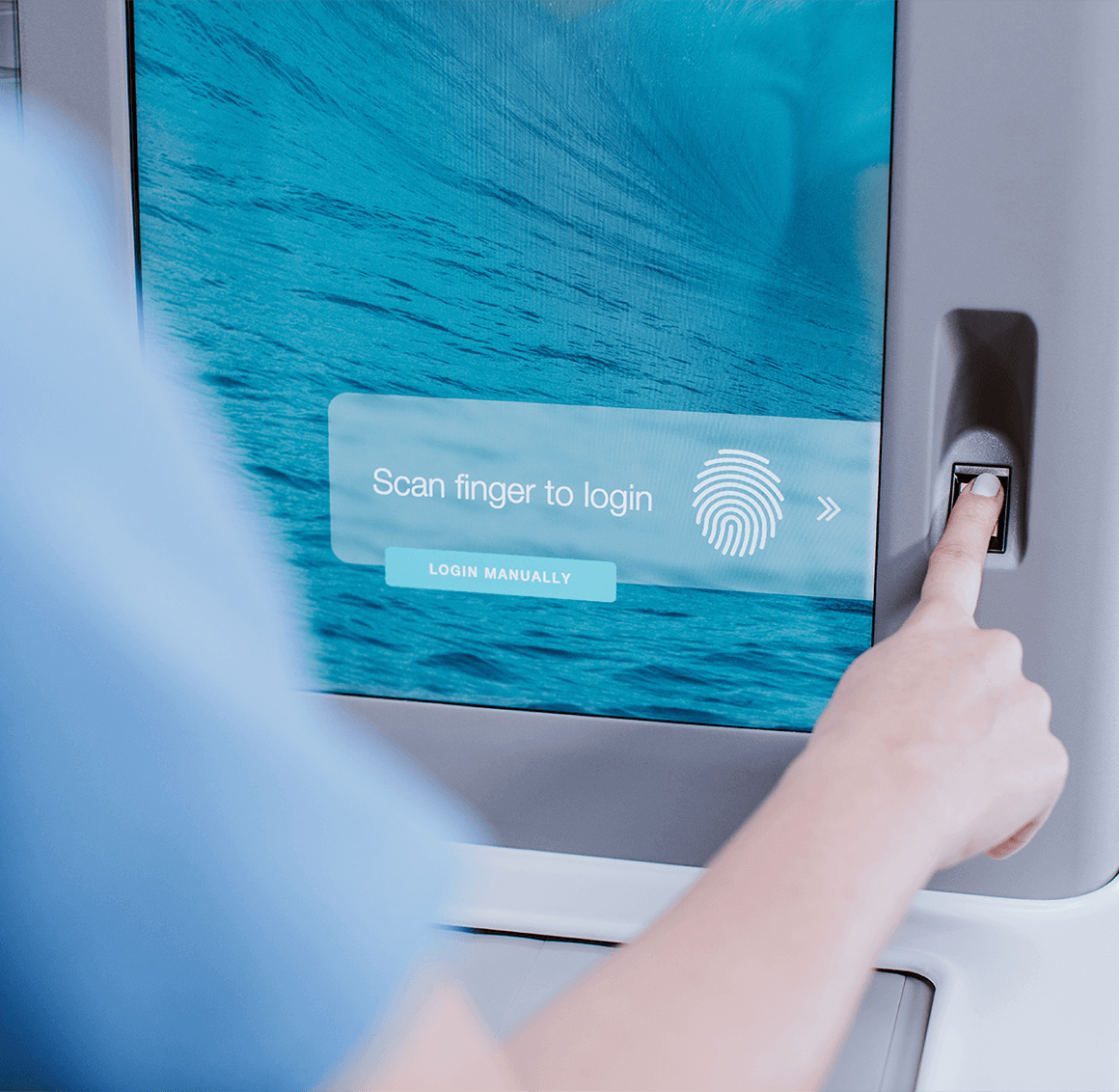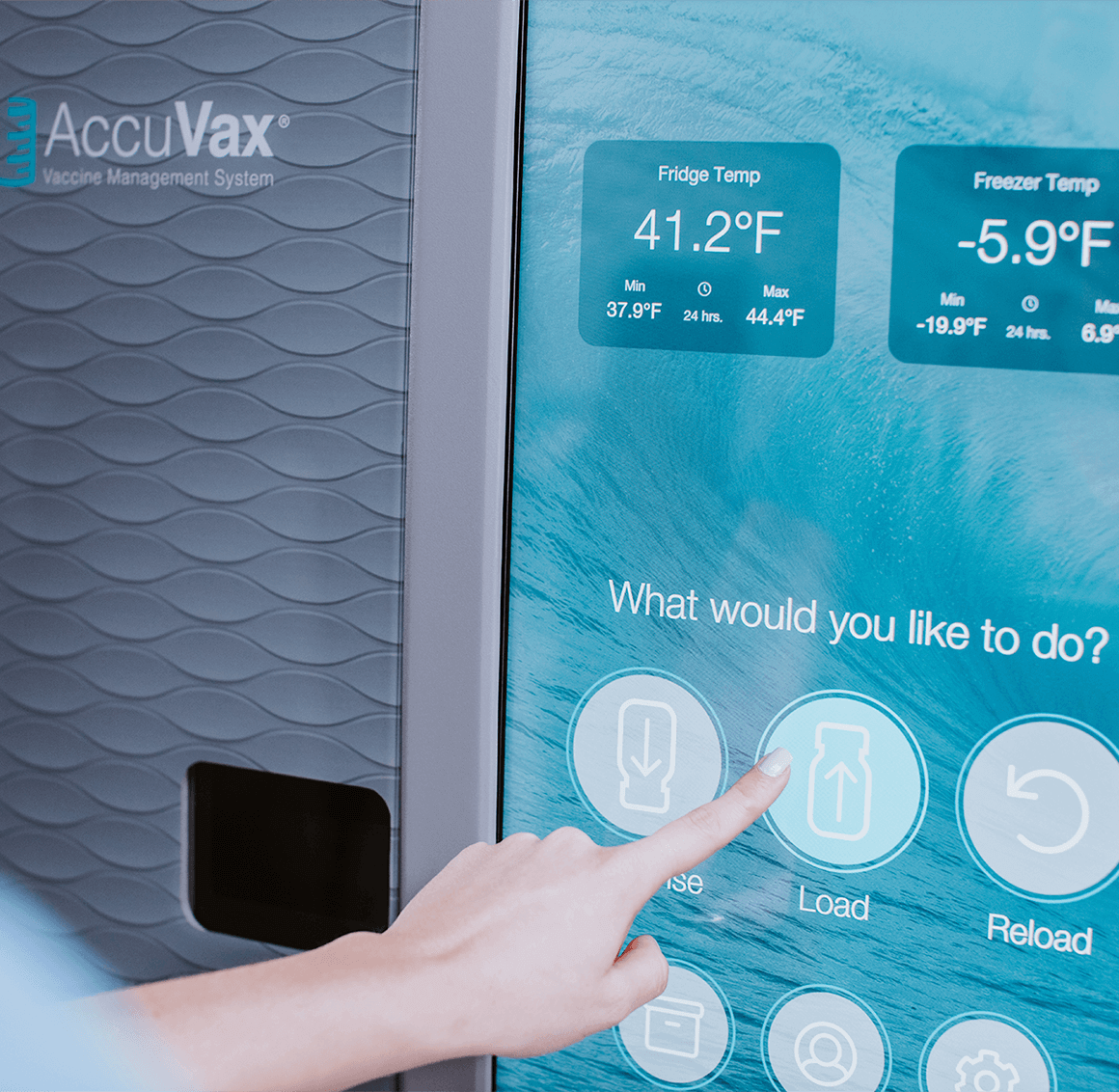 Intuitive Touch Screen Interface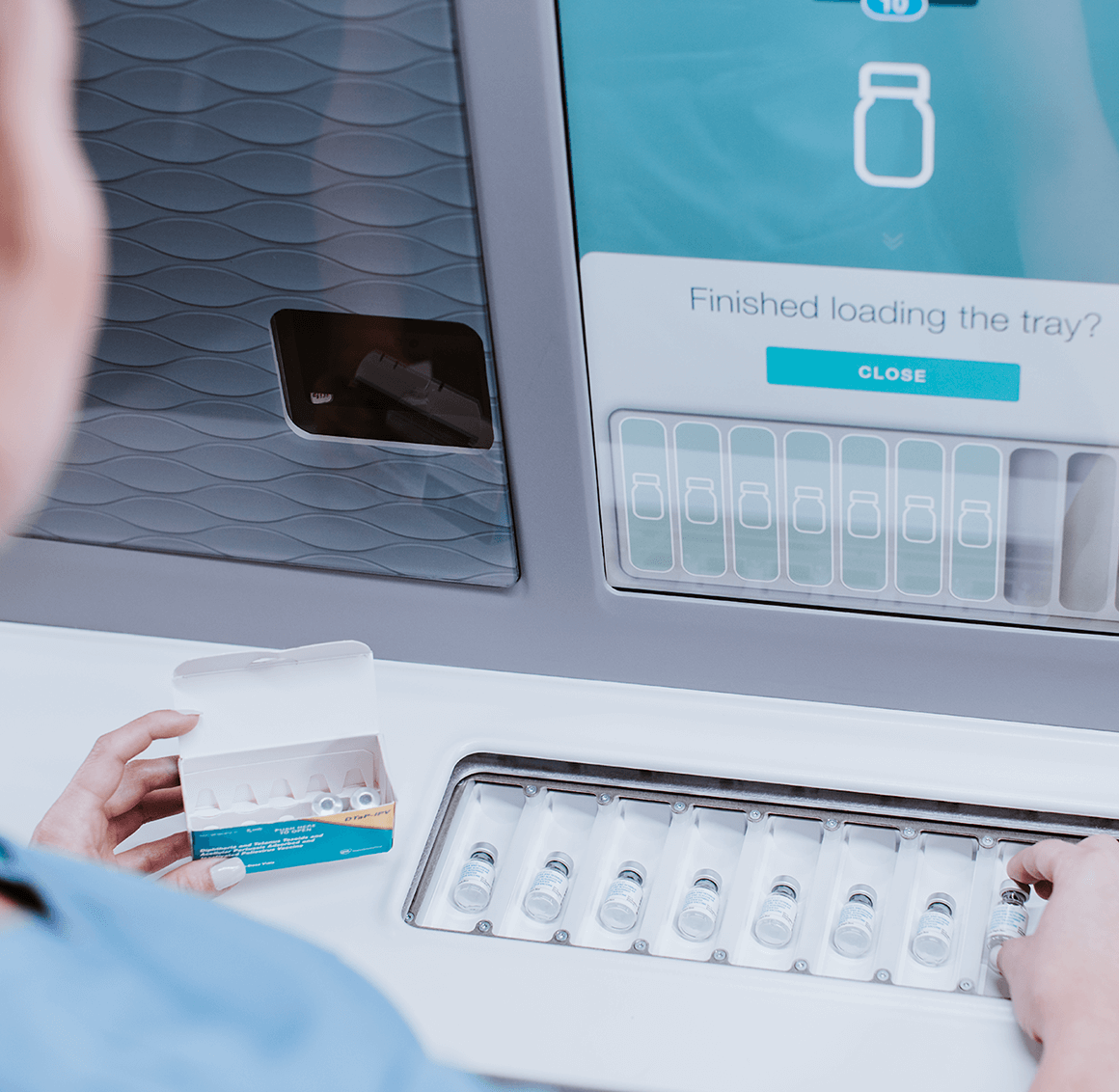 Easy Vaccine Loading and Dispensing
Tailored Solution and Pricing.
More than 150 of the 1,384 Community Health Centers (CHC) and look-alike CHCs around the country now use AccuVax and AccuShelf for vaccine and medication management in their facilities. TruMed provides a number of pricing options for CHCs including supporting grants, HRSA funding, and option for terms and payments.
Enhance Patient Safety
Workflow guidance to increase patient safety and reduce risks
.
Prior to dispensing vaccines, AccuVax performs safety checks to find possible cautions.

Improve HEDIS scores by receiving vaccine suggestions based on pediatric and adult immunization schedules

Lock down expired and recalled doses to prevent administration errors.

Eliminate wrong vaccines from being selected and administered with intuitive graphical interface
Easy-to-Use
Medical Inventory, Simplified
.
The AccuShelf Inventory Management System, allows you to capture every detail about your products in seconds — from the medication strength and the appearance to the expiration date and unit quantities — all with a wireless barcode scanner. You can see what's available in real-time and the system will also notify you of low and critical inventory levels. This means you can monitor your high-demand products and medications more easily without working any extra hours.
340B Support & Compliance
.
The 340B Drug Pricing Program can be difficult to navigate but the benefits far outweigh the challenges to many FQHCs.  Our inventory management solution, AccuShelf offers a configurable option to automatically capture provider, payor, invoice, and transaction data for all of your 340B vaccines and medications. With built-in reporting, you can eliminate cumbersome manual compliance efforts and view, export, or print your up-to-date information whenever you need it, simplifying internal audits. Improved compliance and oversight of your 340B program allows FQHCs the ability to provide more comprehensive services to those in need.
Inventory Management and Temperature Control
Inventory Management and Temperature Control
Manage your refrigerated and non-refrigerated inventory with AccuShelf TM.  With a quick scan, you can track any item, lot, and expiration to simplify overall inventory control, save time, and improve efficiencies throughout your practice.