Patient Safety Awareness takes place March 12-18, 2023 and serves as a national education campaign for promoting patient safety practices.
Why Patient Safety Awareness Week 2023 Matters
According to the The World Health Organization  (WHO), over 2.6 million deaths are due to unsafe care in hospitals in developed and developing countries. Through Patient Safety Awareness Week, organizations hope to encourage global and local organizations to discuss patient safety, take action and improve the safety of the healthcare system for both patients and the workforce.
Despite notable progress in patient safety over the past two decades, medical harm is still considered one of the primary causes of death worldwide. In low- and middle-income countries, the WHO estimates that 134 million adverse events occur annually due to unsafe hospital care, resulting in 2.6 million deaths. In ambulatory and primary care settings, approximately 40% of patients experience harm, with an estimated 80% of such harms being preventable. Some studies  suggest that errors or preventable harm cause as many as 400,000 deaths annually in the United States alone, although not all cases of harm result in death. Such harm can have long-term consequences for a patient's physical health, emotional well-being, financial stability, and family relationships. As a result, preventing harm in healthcare settings is a matter of public health concern, given that everyone interacts with the healthcare system at some point and has a role to play in promoting safe healthcare. Patient Safety Awareness Week provides a dedicated platform and time to increase awareness about patient safety and acknowledge the efforts already underway.
How AccuVax by TruMed Increases Patient Safety
At TruMed we understand that patient safety is directly impacted by proper vaccine storage & handling. That's we have Patient Safety checks built into our products.
A recent analysis from of the ISMP National Vaccine Errors Reporting Program showed that the most frequent types of vaccine events, other than those related to the COVID-19 vaccines, were:
Expired vaccine or contamination/deterioration (14%)

Extra dose (10%)

Wrong dose (9%)

Vaccine/component omission (e.g., only diluent or a single component of a two-component vaccine administered) (8%)

Wrong time or interval (7%)

Wrong patient (4%)
Since healthcare providers administer most vaccines in the outpatient setting, reported events occurred in medical clinics (49%), doctors' offices (20%), public health immunization clinics (11%), or community pharmacies (9%). In these outpatient settings, widespread barcode scanning prior to vaccine administration is often lacking. Only 3% of the events occurred in inpatient settings, and 8% occurred in other settings.
With AccuVax by TruMed, the majority of these errors are preventable. The only areas that AccuVax does not address are "Wrong route" (1%) and "Other" (10%).
AccuVax helps eliminate the potential to administer the wrong vaccine or wrong dose, and with Patient Safety Checks, AccuVax warns if the patient information conflicts with any of the following criteria: a vaccine's indicated age or gender, a vaccine's minimum dose time interval, dose series count exceeds the maximum number and duplicate vaccines. AccuVax guarantees temperature control to prevent vaccine degradation and securely isolates expired or recalled vaccines, ensuring that patients never receive a compromised vaccine.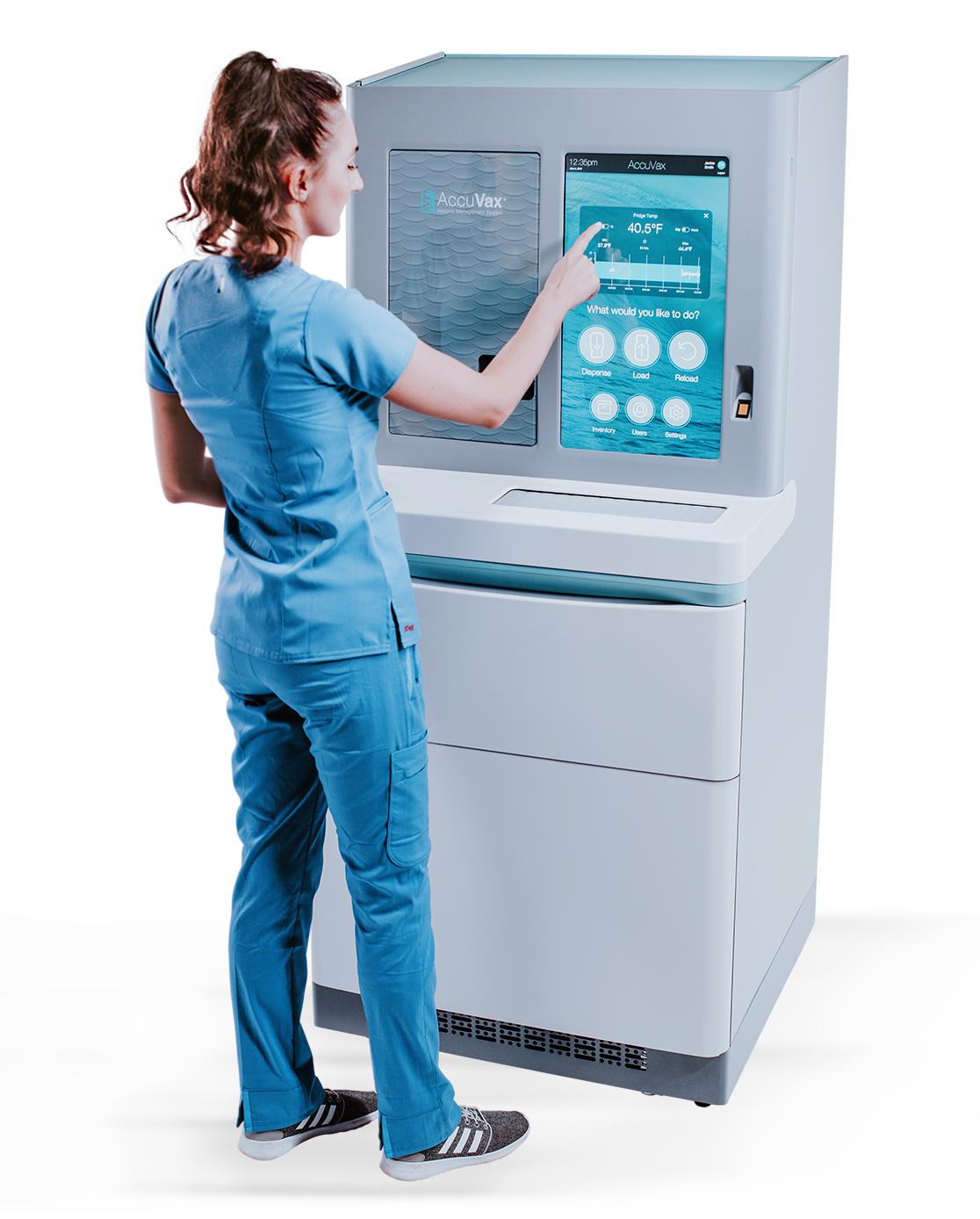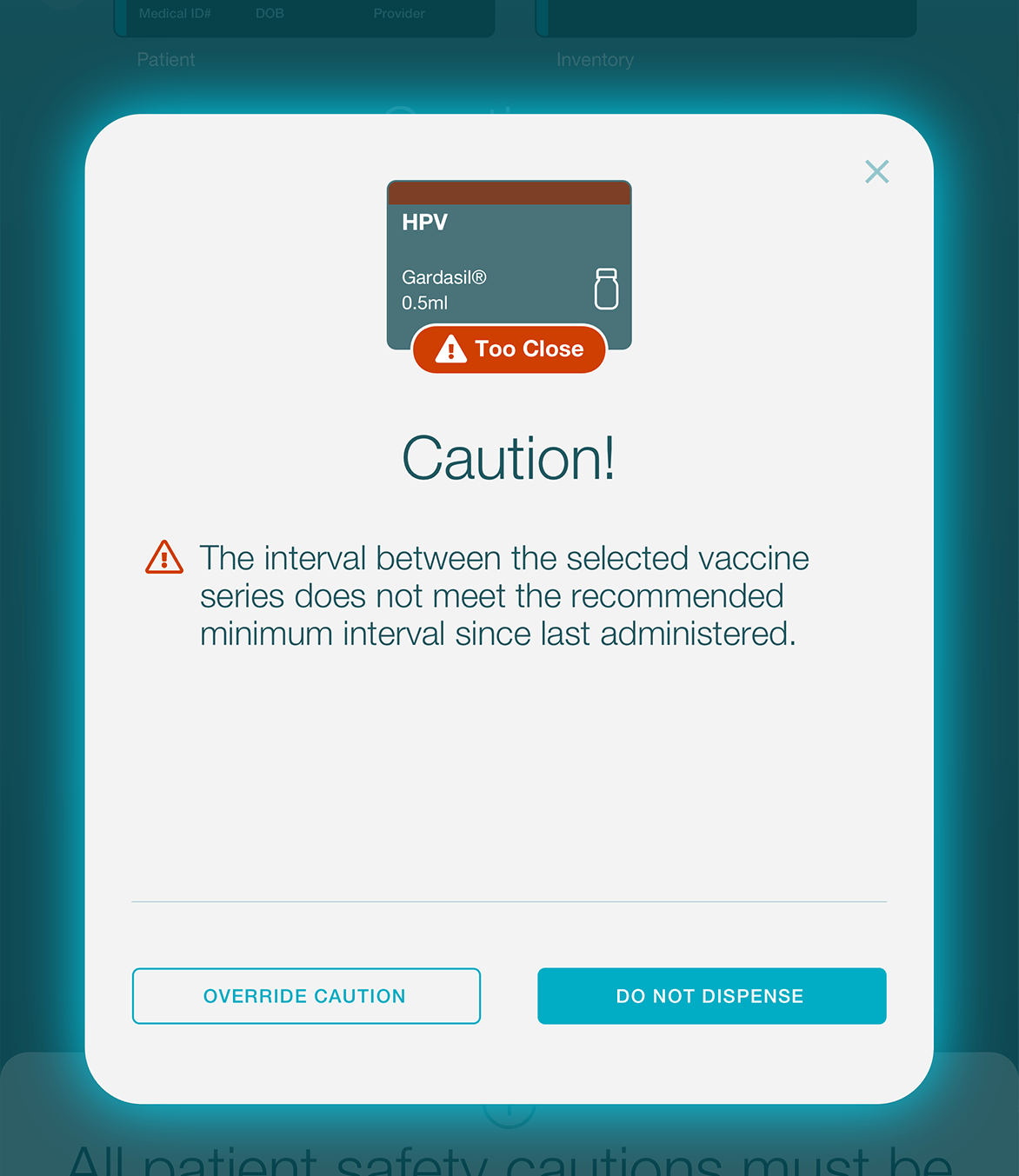 Increasing patient safety is paramount, and with the right approach, automation technology can simplify how your healthcare staff manages vaccine and medical inventory. See how our vaccine and inventory management solutions can increase your staff's confidence in protecting patients from the harms of preventable medication errors.
Although we are using this week in March to celebrate our patient safety achievements and increase awareness, safe care is TruMed's focus every day.