As summer approaches, pediatricians play a crucial role in preparing children for the upcoming school year. Among the various vital responsibilities, ensuring that children are up-to-date on their vaccinations stands out as an essential priority. In this article, we will explore practical strategies to optimize vaccination rates during the summer months while streamlining the administration process to accommodate the influx of families seeking immunizations before the academic year begins.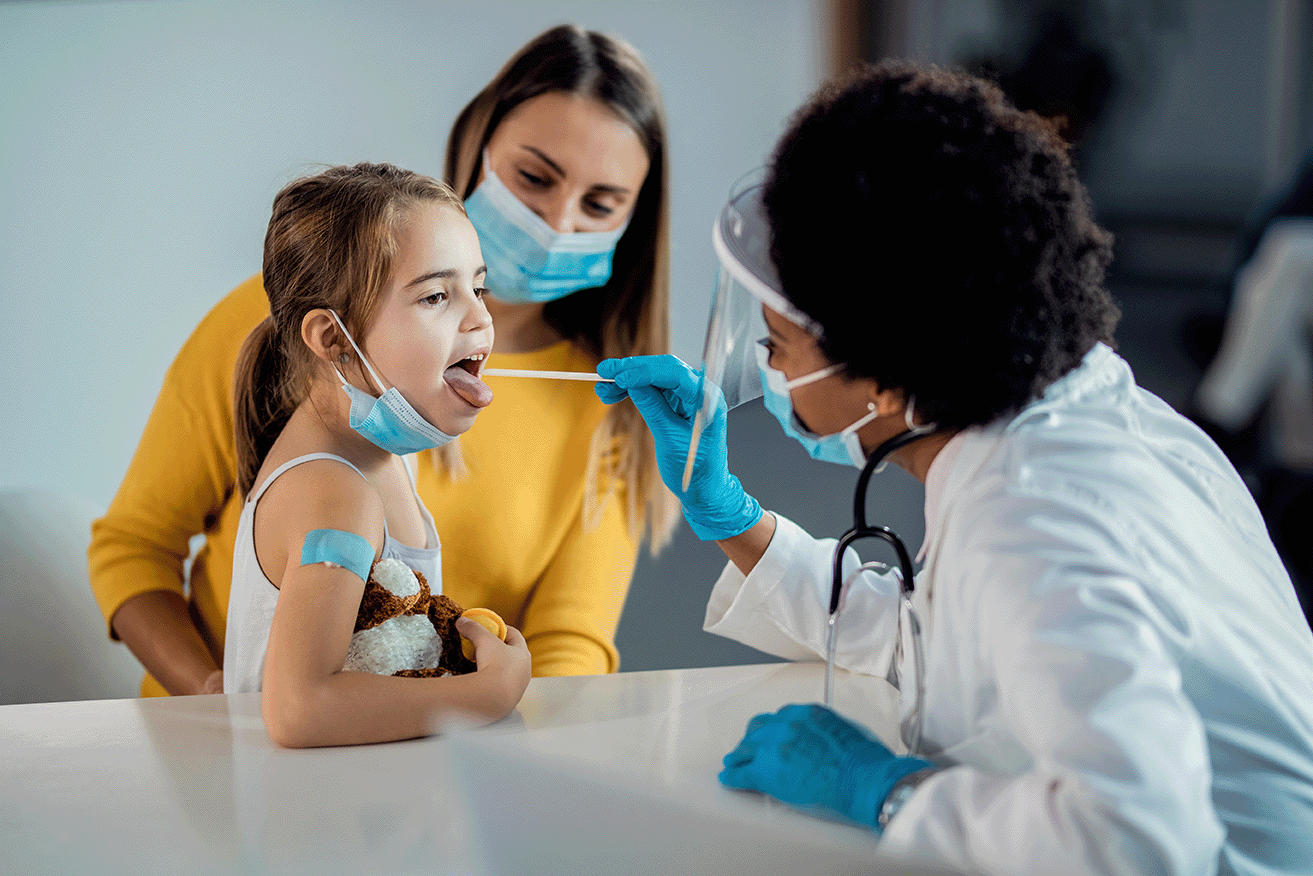 The Importance of Back-to-School Vaccinations:
Back-to-school vaccinations are a cornerstone of preventive healthcare for children. Vaccines protect against numerous diseases, prevent outbreaks within school communities, and safeguard both the individual child and the larger population. By adhering to recommended immunization schedules, pediatricians contribute to the overall well-being of their patients and help create healthier learning environments.
Strategies to Maximize Back-to-School Vaccinations
Communication: Open and effective communication with parents is crucial in promoting vaccine confidence. Clearly explain the importance of vaccinations, address concerns, and emphasize the safety and efficacy of vaccines. Utilize various channels, such as social media, newsletters, and in-person discussions, to disseminate accurate information about vaccines.
Pre-appointment Planning: Encourage parents to schedule well-child visits ahead of time, allowing sufficient time for discussions, evaluation, and administration of necessary vaccinations. Implement reminder systems, such as phone calls, text messages, or email notifications, to ensure families stay informed about upcoming appointments.
Collaborate with Schools: Establish partnerships with local schools to coordinate vaccination efforts. Provide school administrators with necessary information and resources to promote immunization. By collaborating closely with schools, pediatricians can streamline the vaccination process and reach a larger number of children.
Catch-up Immunization Campaigns: Identify children who may have fallen behind on their immunization schedules during the pandemic. Develop targeted catch-up campaigns that address the specific needs of these children, ensuring they receive the required vaccinations before returning to school.
Public Awareness Campaigns: Launch public awareness campaigns aimed at educating parents about the importance of back-to-school vaccinations. Leverage community platforms, such as local newspapers, radio, and online forums, to disseminate information. Highlight the risks associated with vaccine-preventable diseases and emphasize the protective benefits of timely immunizations.
Optimize Workflow and Staffing: Assess your practice's workflow and consider implementing process improvements to handle the increased demand during the back-to-school rush. Streamline vaccine storage and inventory management, and establish clear protocols for vaccine administration and documentation. Consider implementing an automated Pediatric Vaccine Management System.
Automating Vaccine Management in Pediatrics
During the back-to-school immunization rush, automated vaccine management systems can help providers keep up with the increased demand for vaccines. The system can automate the process of vaccine storage and administration, freeing providers to focus on other tasks.
TruMed's AccuVax Vaccine Management System provides the ultimate solution for simplifying the complexities of vaccine management. All within the same machine, this innovative system:
Separates Vaccines for Children (VFC) program and private insurance vaccines.
Stores both refrigerated and frozen vaccines.
Sorts and prioritizes vaccines by expiration.
AccuVax handles temperature monitoring and adjustments to reduce vaccine waste, as well as real-time inventory and low-stock alerts. This vaccine management system also provides detailed information to streamline vaccine audits, eliminating the need for manual audits and saving your nursing staff hours every month. In fact, you never have to manually count out and organize individual doses. AccuVax keeps track of your pediatric vaccines in real-time and notifies you when your inventory is running low. This helps you keep accurate records at your practice and stay ahead of the back-to-school rush.
By automating these repetitive but essential tasks with reliable technology, nurses have more time to do what they do best – spending time with patients and providing quality care and vaccine education during this busy immunization season.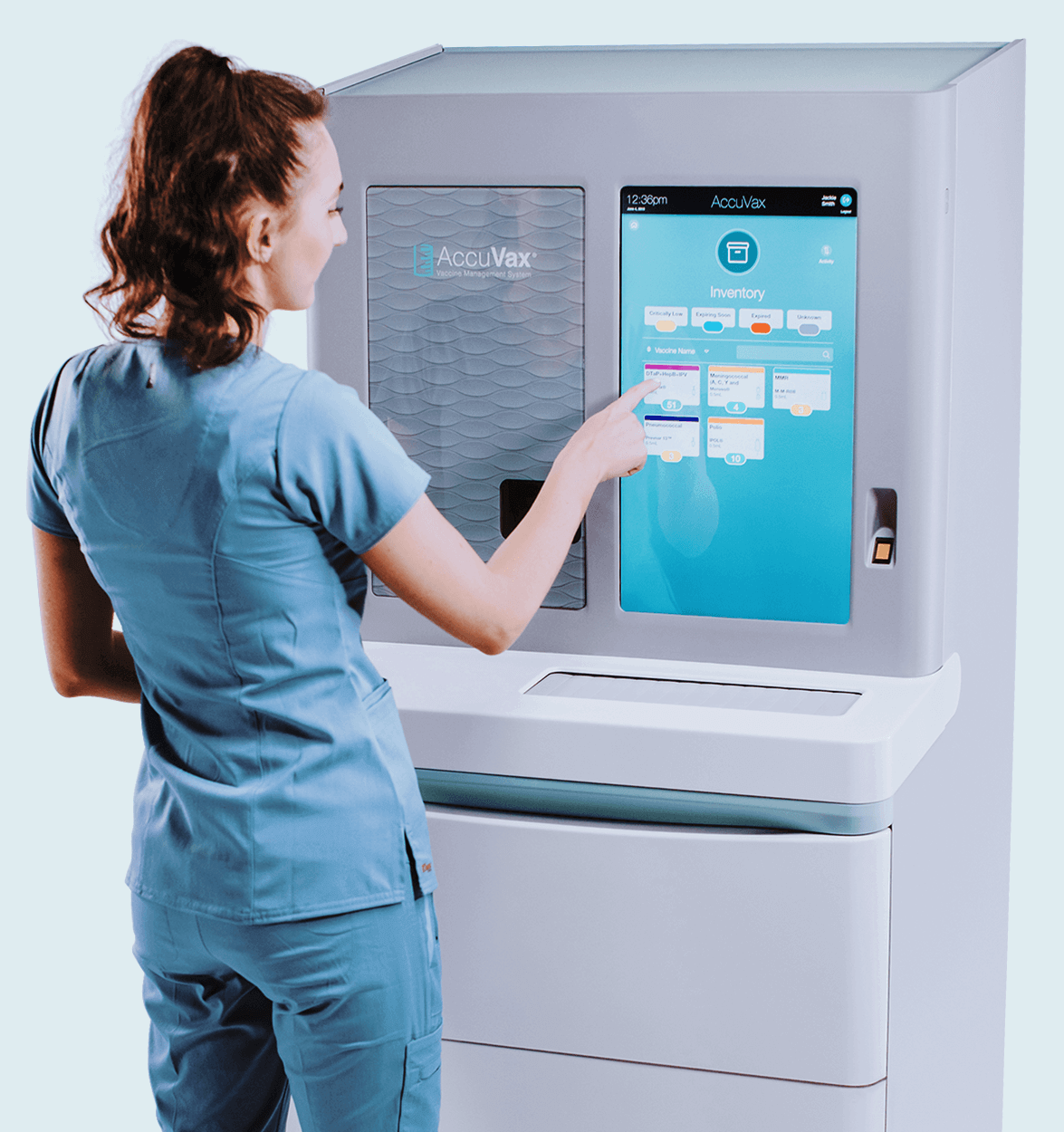 Even if you're satisfied with your current cold storage device, you can enhance the safety of pediatric vaccine storage with the AccuShelf Inventory Management System.
AccuShelf, TruMed's total inventory management system, saves staff time with automation and reduces waste.  By integrating with digital data loggers, AccuShelf allows you to monitor your vaccine inventory closely and receive alerts if the temperature deviates from the correct range. This additional layer of monitoring ensures that your vaccines remain stored safely and effectively, providing peace of mind and maintaining the integrity of your vaccination efforts.
Both AccuShelf and AccuVax perform safety checks before vaccines are administered.  The system will not allow a clinician to administer a vaccine that isn't safe for the patient's age or immunization program and clearly explains the problem on the user interface. During a busy vaccination season, this helps you prevent any confusion or mistakes.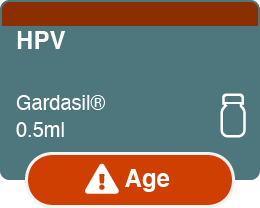 AGE CAUTION: Dosage is not recommended for patient age.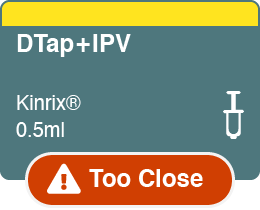 TOO CLOSE: Interval time too close since last administered in series.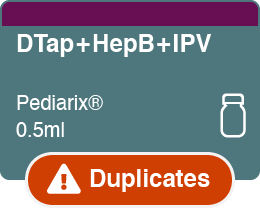 DUPLICATES: Two or more brands selected are for the same disease.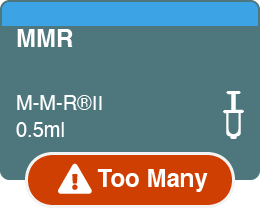 TOO MANY: Patient has already received all doses in suggested series.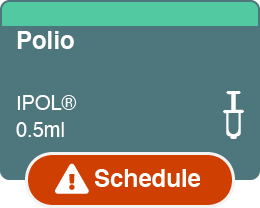 SCHEDULE: Immunization schedule checks on every dispense.
As pediatricians, you have a significant role to play in ensuring the health and well-being of children as they head back to school. By utilizing the summer season effectively and prioritizing back-to-school vaccinations, you can help prevent outbreaks, protect individual children, and promote a healthier educational environment. By employing strategic communication, pre-appointment planning, collaborations with schools, catch-up campaigns, and public awareness initiatives, you can make a substantial impact in increasing vaccination rates and safeguarding the health of your young patients.