When it comes to storing vaccines, a seamless workflow is vital, as improper vaccine handling can decrease a vaccine's effectiveness. Unfortunately, vaccine storage guidelines can be complex and stressful to implement and maintain. One study found that 44% of medical offices have at least one documented vaccine storage problem.
Related: AccuVax has integrated refrigerator, freezer, digital data loggers, and an alerting suite so your vaccine inventory will be a seamless, automated process.
While this statistic may be intimidating, vaccine storage guidelines can help your practice stay on track. Read on to learn how to safely store vaccines and follow the recommendations set by the U.S. Centers for Disease Control and Prevention (CDC) for vaccine storage.
Managing Vaccine Inventory
Proper management of vaccine inventory is just as essential to the integrity of the product as temperature control. According to research, vaccine storage units that have a well-managed inventory are more likely to have temperatures within the target range — a metric that is critical to ensuring vaccine potency.
Preeminent vaccine storage guidelines emphasize the following important points for how to store vaccines.
Maintaining Documentation
Vaccine inventory management needs to be as clear and consistent as possible to minimize waste and maximize efficiency. By documenting the entire process, you can see exactly what happens with each vaccine, from the moment your practice receives it to the moment you administer it to a patient.
Create customized practice policies that adhere to 

CDC vaccine storage requirements

. 

Use a logbook to log new vaccine shipments in a deliberate and consistent manner.

 

Post

signage

 in your refrigeration unit to indicate where each vaccine type should be stored.
Organizing Your Vaccines
Be sure to keep vaccines in their original packaging, with labels clearly visible. This will allow you to see important dosage information, lot numbers, and expiration dates. You should also perform stock rotation, organizing vaccines so that those with the earliest expiration dates are always the most accessible. Finally, make sure you separate any private vaccines from your VFC inventory to ensure accountability. 
Even with these practices in place it's important to count, reconcile, and review inventory on a regular basis to protect against over- and under-ordering and avoid stock-outs.
Working With Your Team
Although excellent documentation and best practices can help keep your whole team on the same page, it's better to have just one staff member in charge of vaccine inventory management. If you don't have the bandwidth, designate another team member to be the dedicated personnel for your inventory management. You should establish routine staff training programs to review your vaccine storage guidelines at least annually.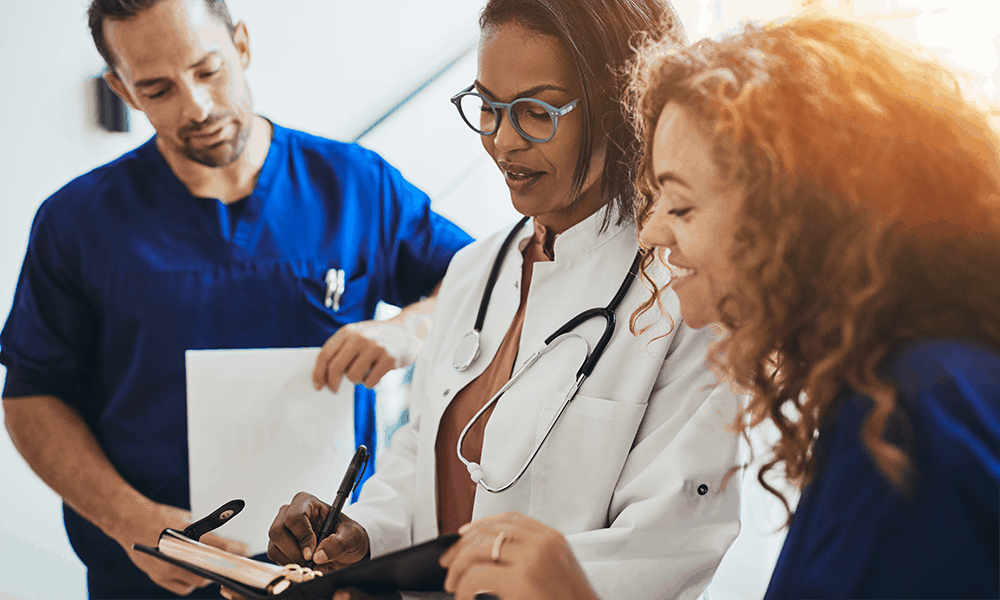 How to Store Vaccines Correctly
To meet vaccine storage guidelines, it is necessary to not only have the proper equipment, but also to use it in the correct manner. Here are the most important factors to keep in mind.
Choosing the Correct Device
Vaccines should be stored in either a refrigerator or freezer unit, depending on the manufacturer's specific recommendations. Ideally, devices that are purpose-built for vaccine storage should be utilized. Household combination units should be used only selectively, and then only the refrigerator component should be used. Dormitory-style units should never be used. 
Loading Your Device
Place vaccines in a proper location within the unit. That means:
Toward the middle of the device

Away from the cold-air freezer outlet

Below the top shelf

Never in the door or built-in bins 
Be sure that the unit is not overcrowded with vaccines. If this is the case, you should invest in a larger unit rather than store the vaccines incorrectly. You should also implement a temperature monitoring device (TMD), also known as a digital data logger, that is calibrated and meets vaccine storage guidelines.
Keeping Your Device Safe
You should never store food or anything else in the unit, however you can use extra containers of water in the refrigerator or ice in the freezer if it is needed to help maintain temperatures. Be sure to mark these water containers so that they are not inadvertently consumed.
Finally, remember to shut the refrigerator door. According to the CDC, failure to fully close the door of a unit is one of the most common reasons that vaccine storage units fall out of temperature range
Monitoring Vaccine Storage
Vigilance is the key to following vaccine storage guidelines. Once you've established your inventory management process and set up your storage equipment, you need to rigorously monitor your vaccines. This should include:
Daily temperature logging: This can be done manually or via a properly installed and calibrated TMD. Implement delineated logging rules, such as logging in only one metric (Fahrenheit or Celsius).
Vaccine storage troubleshooting: Use a log to record out-of-range temperatures and how they were addressed. These logs should be kept on file for at least three years, according to CDC vaccine storage guidelines.
Power outage protection: You can post signage to prevent a TMD or associated breaker from being inadvertently turned off. You should also designate backup temperature control units. Investing in a generator or battery backup solution is advised.
Regular cleaning and maintenance: Be sure to keep a close eye on the temperature control units and ensure TMDs are calibrated regularly.
Taking Action in the Event of Storage Issues
If a temperature excursion or power outage event occurs, proper vaccine storage conditions should be restored as soon as possible. 
A vaccine storage troubleshooting record can be used as a guide for how to proceed. The most important first step should always be to label the affected inventory as "Do Not Use" until further instruction. In the event of an emergency, vaccine storage guidelines also emphasize:
Reporting the incident to clinic staff and the local or state health department or vaccine manufacturer

Waiting to administer or dispose of the affected vaccine units until receiving guidance from the health department or manufacturer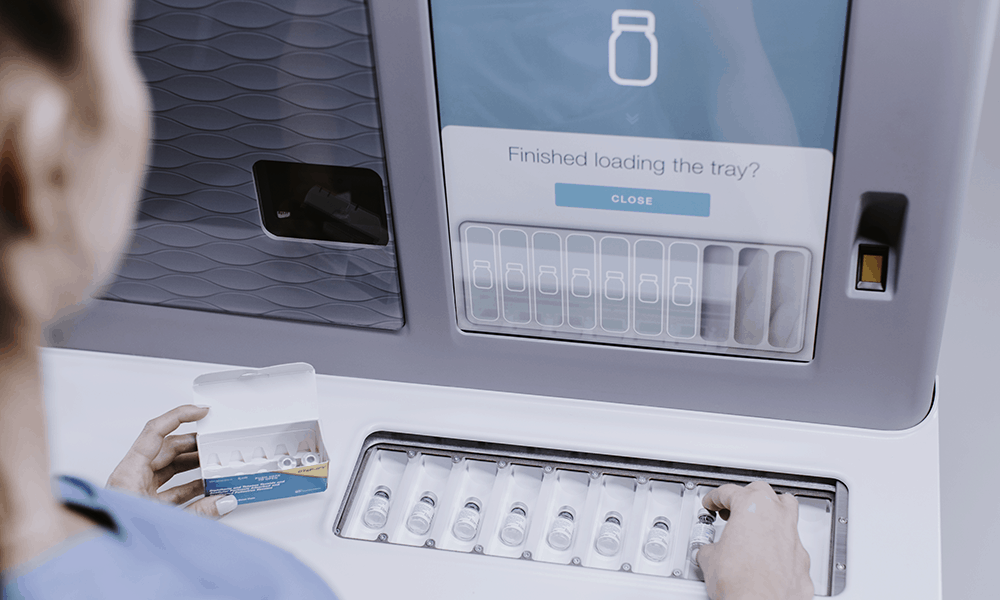 When to Consider a Vaccine Management System
Even with local and state vaccine storage guidelines and CDC vaccine storage requirements, many medical practices fail to properly store and manage inventory, leading to excess waste and reduced vaccine effectiveness. In fact, one study found that, of the vaccine refrigerators analyzed within a specific health system, none met all 10 internationally recognized storage criteria. The average number of storage criteria that practices met was only 4.7.
Proper inventory management with CDC vaccine storage requirements can be difficult for a busy practice to uphold. If your clinic is struggling to maximize safety and efficiency while minimizing waste and over-time, a vaccine management system could help. These devices take care of everything from tracking vaccine inventory to monitoring vaccine storage.
Inventory Management Made Easy
The AccuVax Vaccine Management System can store both refrigerated and frozen vaccines in one unit. Vaccines are automatically rotated according to their expiry dates, which means you don't need to keep reorganizing your inventory manually to prevent waste. 
By monitoring the real-time dose levels of vaccines, AccuVax can provide you with an accurate overview of your inventory and a full audit trail. The device will also notify you when your inventory is getting low or approaching expiry dates so you can use and reorder your vaccines accordingly. When it's time to stock up the AccuVax, there's no need to count out each vial. The system can recognize the number of doses you add, even if you split boxes of vaccines across several locations.
Safe Storage in Every Situation
AccuVax will eliminate many of your practice's concerns about how to store vaccines. The guaranteed temperature management and remote monitoring features make CDC vaccine storage requirements easy to achieve, even when you're not on-site. 
You can also eliminate many of the human errors that come from improper use of vaccine storage equipment and increase your practice's adherence to vaccine storage guidelines. The door-less technology and 15 hours of built-in battery backup prevent catastrophic mistakes to ensure vaccine integrity. Thanks to the safety check mechanism that is triggered every time a vaccine is dispensed, AccuVax can also help you eliminate more than 91% of common vaccine administration errors.
As the emerging standard of vaccine management, AccuVax meets even the most stringent CDC vaccine storage requirements for optimal safety and efficiency. Discover how AccuVax can help your practice today.