Adult immunizations are undoubtedly a crucial part of preventative healthcare, and obstetrician-gynecologists are torchbearers for women's preventative care. Regular examinations, gynecologic cancer screenings, and breast health surveillance are all services that OBGYNs provide and are essential components of women's healthcare. However, many OBGYNs self-limit their role when it comes to immunization, perhaps offering human papillomavirus (HPV) vaccinations but nothing more.
This gap is a missed opportunity for both providers and their patients. OBGYNs can provide a full range of adult vaccinations. These immunizations could include not only COVID vaccines and boosters but also others like the annual influenza vaccination and tetanus. OBGYNs with older patients could even offer shingles and pneumococcal vaccinations.
OBGYNs Providing Vaccines Helps Decrease Vaccine-Preventable Illnesses
Twenty percent of women view their OBGYN as their primary care provider (PCP), according to a 2017 survey published in The Journal of Reproductive Medicine. These patients are not likely to visit another PCP, such as an internist or family medicine physician, so their primary care needs may be left unmet if their OBGYNs offer limited services.
Furthermore, it is unquestionably more convenient for patients to receive all or the majority of their preventative healthcare in a single location, a familiar environment, and from a trusted clinician. The American College of Obstetricians and Gynecologists (ACOG) reports that OBGYNs are potentially powerful advocates for immunization. If OBGYNs can provide immunizations immediately after a patient conversation, it stands to reason that vaccine acceptance rates will increase.
ACOG itself encourages OBGYNs to be advocates for vaccinations as well as administer immunizations. OBGYNs are in a unique position to encourage women to protect their health – and possibly the health of those around them – by receiving immunizations at their clinics.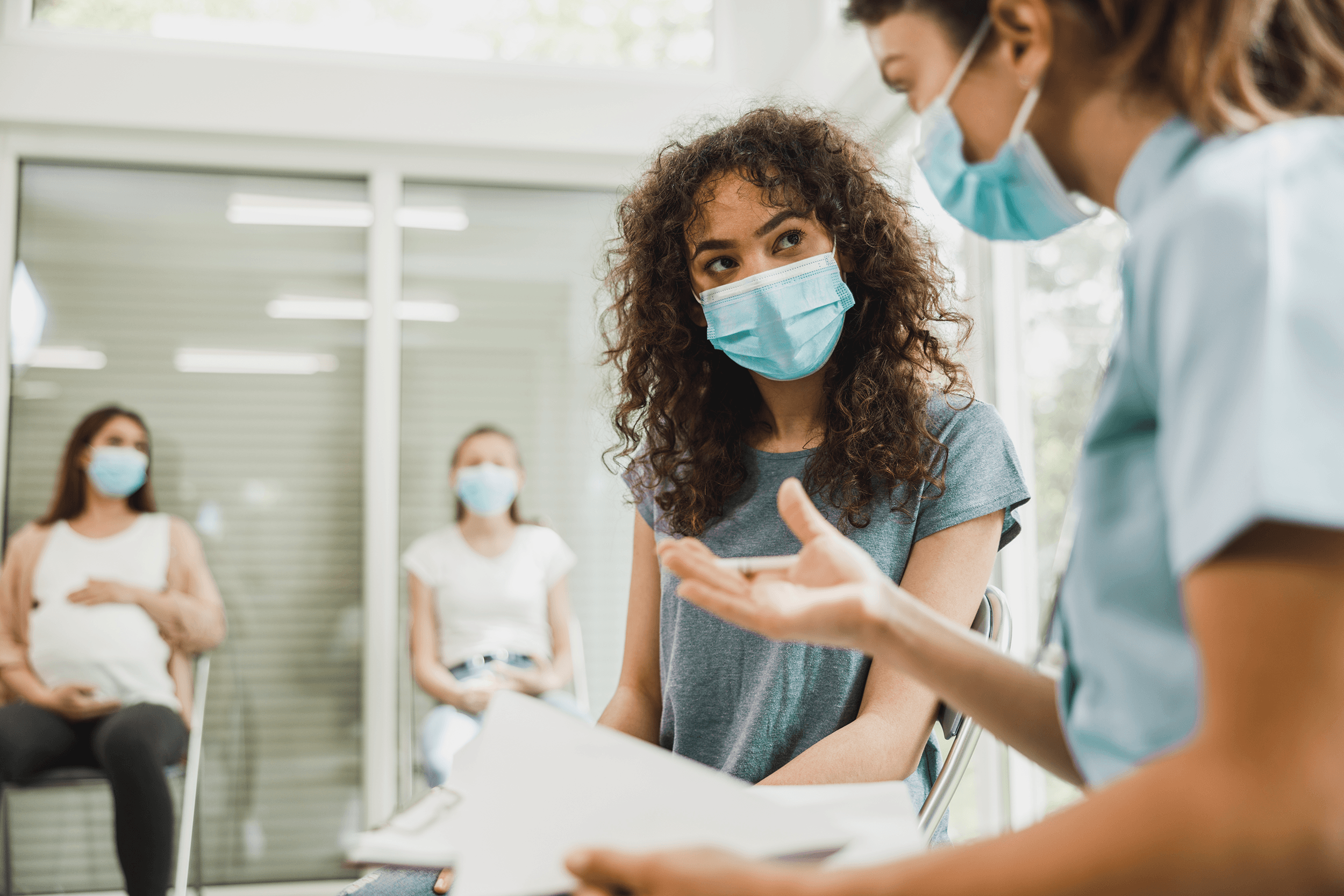 Why are some OBGYNs Hesitant to Provide Immunizations at Their Practices?
Why is there not universal adult immunization available at every OBGYN's office, given that OBGYNs already provide a great deal of preventative healthcare as a matter of course? The answers appear to be trepidation due to perceived cost and potential liability.
It is understandable that OBGYNs may be hesitant to provide complete adult immunizations in their clinics. After all, the potential costs can be intimidating. There are expenditures associated with vaccine storage, administration, record keeping, and compliance. Additionally, there is employee time. Staff must take time and care to ensure that vaccines are not expired, given at the proper interval, and recorded accurately.
However, a study published in 2020 found that the greatest costs associated with OBGYN vaccination programs were the actual vaccines. Furthermore, since vaccinations are reimbursable by private insurance, Medicare, and Medicaid, the OBGYN clinics in the study recouped an average of 125% of their expenditures on the vaccination programs.
Liability and the potential for errors are other obstacles to immunization in OBGYN practices. For example, many vaccinations are temperature sensitive and must be refrigerated or frozen. Additionally, vaccine expiration can create potential liability. Then there is compliance, and OBGYNs must ensure they are following CDC regulations for immunizations. Finally, human error can create administration mistakes, such as incorrect vaccination intervals or mishaps with two-component vaccines.
Fortunately, cutting-edge technology has presented solutions for these issues.
How Can OBGYNs Overcome These Roadblocks?
AccuVax by TruMed® reduces or eliminates all the above problems. This smart vaccination refrigerator and freezer frees up staff time, streamlines workflow, and promotes patient safety. With AccuVax, your staff will be able to access the proper vaccines easily while returning quickly to patient care.
AccuVax takes care of the large majority of work associated with having a vaccine program in an OBGYN setting. Specifically, AccuVax maintains vaccines at the ideal temperature, regardless of vaccine brand. The system also automates CDC compliance, including stock reports and temperature logs. You will be alerted when vaccinations run low and expired or recalled vaccinations are taken out of rotation automatically.
The AccuVax system is like having a dedicated, expert employee taking care of every detail of your vaccination program. AccuVax addresses over 91% of the most common vaccine errors. In fact, not only does AccuVax check that the interval between vaccinations is correct, but it also runs safety checks on vaccines and displays any possible cautions.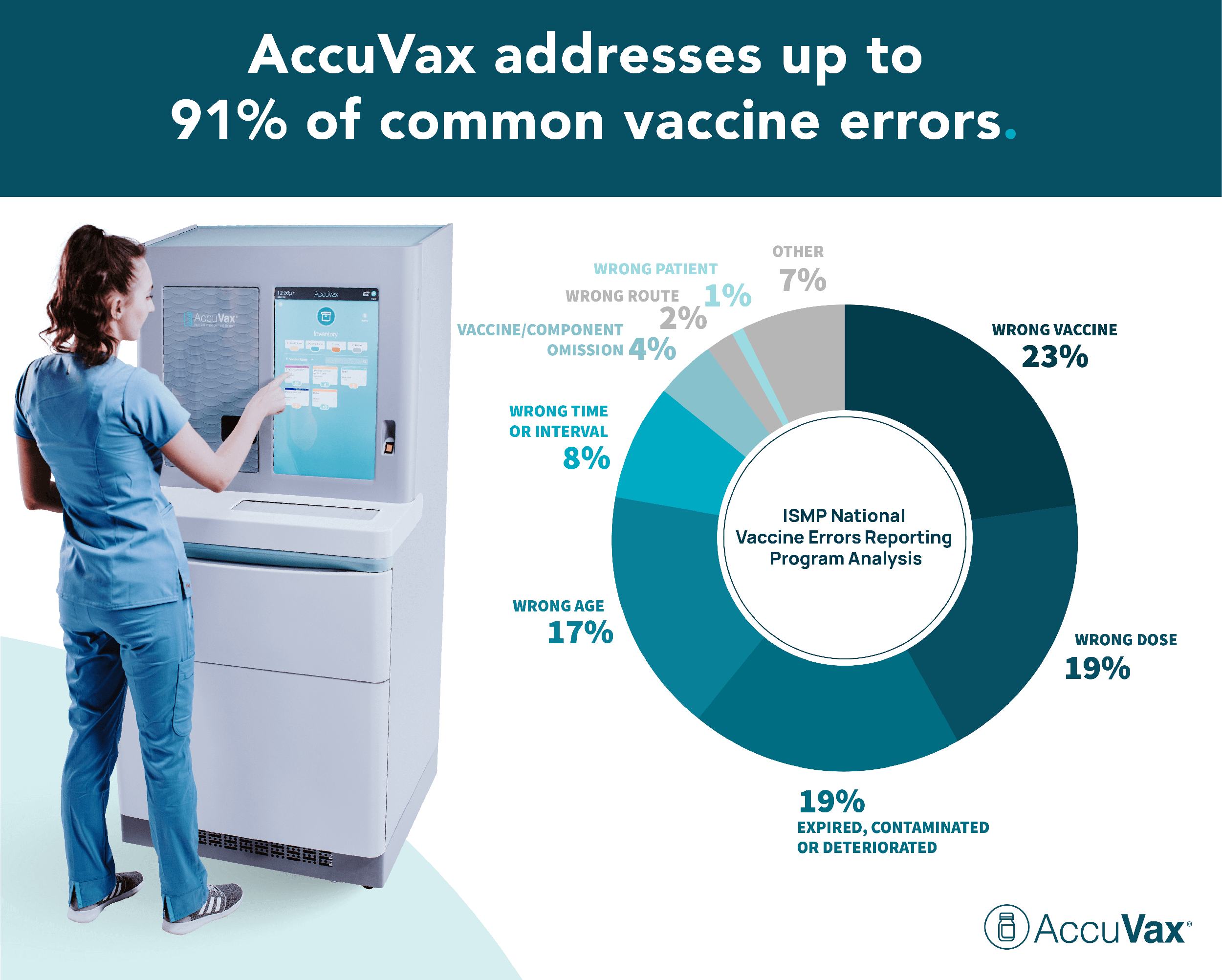 Increase adult vaccination rates among your patients, reduce your costs, and increase revenues with the AccuVax smart vaccination storage and inventory system. To find out exactly how AccuVax can benefit your practice, schedule a live demonstration now.