With Coronavirus (COVID-19) vaccines being administered across the country, it is essential to properly store, track, and monitor to provide safe and effective immunizations for your community.
The AccuShelf Inventory Management System provides an all-inclusive solution to automate the entire process of vaccine management from receiving inventory & safely maintain cold storage requirements to ensure best practices of the COVID-19 vaccine from receipt to patient administration.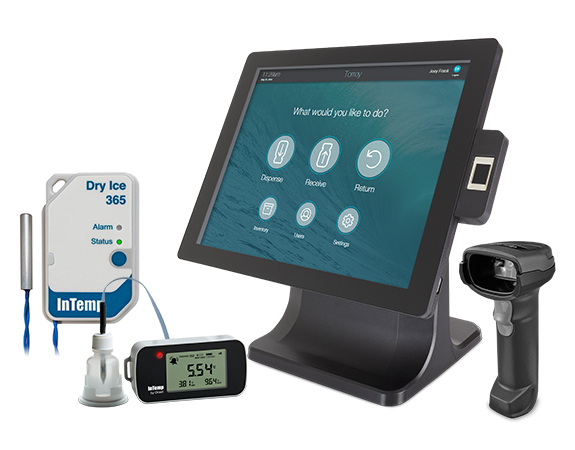 Simplify Vaccine Handling Workflows
Multiple challenges await providers as COVID-19 vaccines rollout. Those challenges include managing multiple manufacturers that require varying storage temperatures, tracking expiration and puncture dates, and ensuring the two-dose series is administered at the correct time with the same vaccine. AccuShelf automates all of these challenges and greatly simplifies COVID-19 workflows so you can meet compliance and deliver immunizations safely and effectively:
Capture NDC, lot, expiry, mfg. and dose with wireless scanning

Update multi-dose vial beyond use dates puncture times, and dose counts

Automatic updates to expiry based on changes of storage locations (ultra-low freezers (-70C), freezers (-30 to -15C), or fridges (2 to 8C))

Track two-dose series with reminders and checks for the same manufacturer on the second shot

Access cloud-based reports for inventory usage and patient immunization data
Maintain Cold Chain Storage Protocols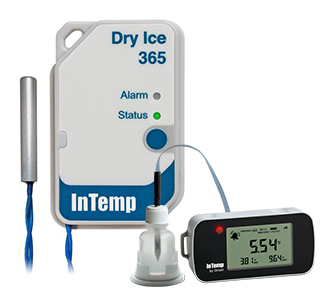 Current vaccines require ultra-low temperature freezers (or dry ice containers) for transportation & storage. AccuShelf provides integration with digital data loggers & real-time monitoring to ensure cold storage preservation including:   
Ultra-low & standard temperature monitoring to track movements between storage units, temperature changes, and prevent excursions

Real-time temperature alerts via email and/or text message

Digital data loggers can be attached to any cold storage device, from dry ice containers to ultra-low freezer, standard freezer, or refrigerators. 
Plan & Manage Vaccine Inventory
Track every COVID-19 vaccine dose, from receipt to patient administration with real-time inventory reporting for dose usage and days remaining calculations using integrated tools including:
Low inventory alerts to avoid stock-outs & quickly reallocate stock to high demand areas with site to site transfer

Item barcode scanning to confirm the correct dose, series (same manufacturer and timing), and expiration 

Update expiry from the central Department of Health and Human Services list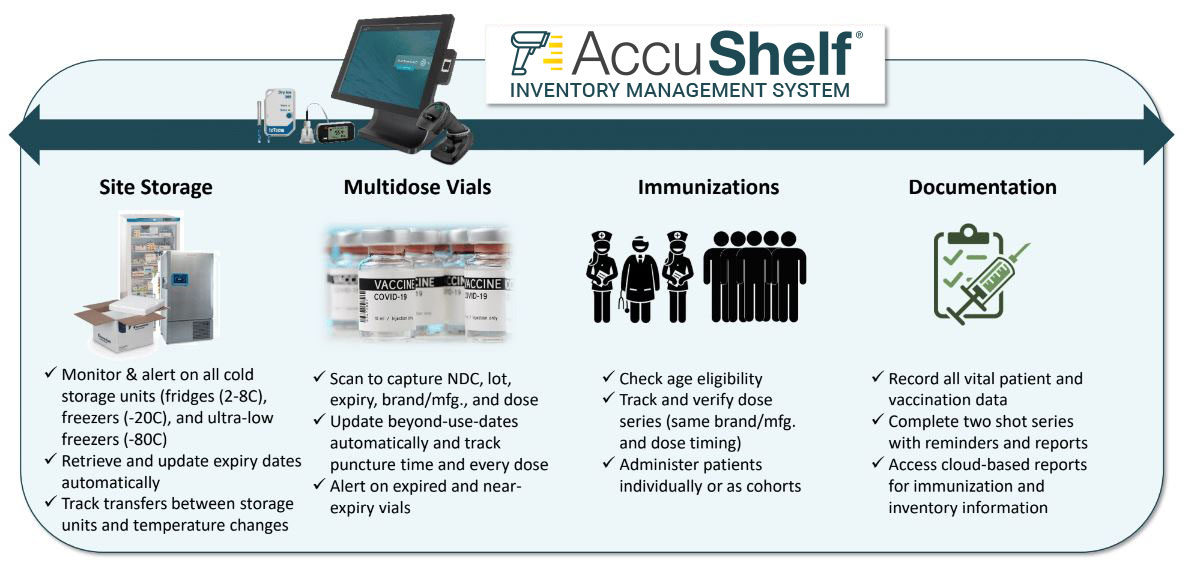 AccuVax Vaccine Management System
AccuVax Vaccine Management System also simplifies COVID-19 vaccine storage and workflows for vaccination efforts. AccuVax is the emerging standard in vaccine management that is a purpose-built vaccine storage system that guarantees temperature control for both frozen and refrigerated vaccines. It also secures each individual vial to ensure accurate, real-time inventory down to the dose level.
With an AccuShelf or AccuVax system, or in combination, you have the opportunity to provide a valid, end-to-end solution at a very low expense that can prepare you for the COVID-19 vaccine and strengthen the vaccine infrastructure now and for years to come for improving overall immunizations.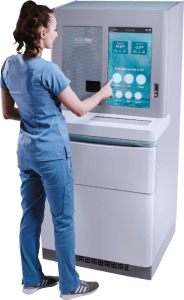 Learn more about optional add-ons available for the AccuShelf and AccuVax systems.
EHR integrations

–

maximize patient safety for immunizations and save staff time with EHR integration. Ask if your EHR provides a patient interface, 1-way, or 2-way communication and documentation.

340B Support – Automate the capture of 340B utilization data and leverage built-in compliance reports that track every dose by invoice, payor, and provider 

Central Hub Management – Implement a central hub or pharmacy workflow; create and track internal transfers for efficient stock allocation across multi-site facilities 
CDC & State COVID-19 Vaccine References