Accurate Vaccine Temperature Monitoring
AccuVax® protects vaccine integrity with accurate and guaranteed temperature management. The system is designed to store vaccines at the correct temperatures required for every vaccine brand. Multiple temperature sensors monitor and control the refrigerator and freezer temperatures 24/7 – ensuring AccuVax protects the potency of every vaccine stored. In addition, AccuVax has a patented door-less design, allowing vaccines to be loaded and dispensed with minimal opening, allowing temperatures stay constant no matter how often the system is accessed.
All-in-one
Vaccine Solution
AccuVax simplifies equipment needs with an integrated refrigerator, freezer, digital data loggers, alerting suite, battery backup and on-going maintenance and support.
| | | |
| --- | --- | --- |
| AccuVax vs Conventional Unit | Conventional Refridgerator/Freezer | AccuVax |
| Optimal temperature control and vaccine insurance guarantee | | |
| Typical monthly excursion events | 1+ | 0 |
| Battery backup for power loss | 0 hours | 9 to 15 hours |
| Integrated and backup digital data loggers (DDLs) with built-in alerting suite | | (7 DDLs) |
Protect Vaccine Integrity
---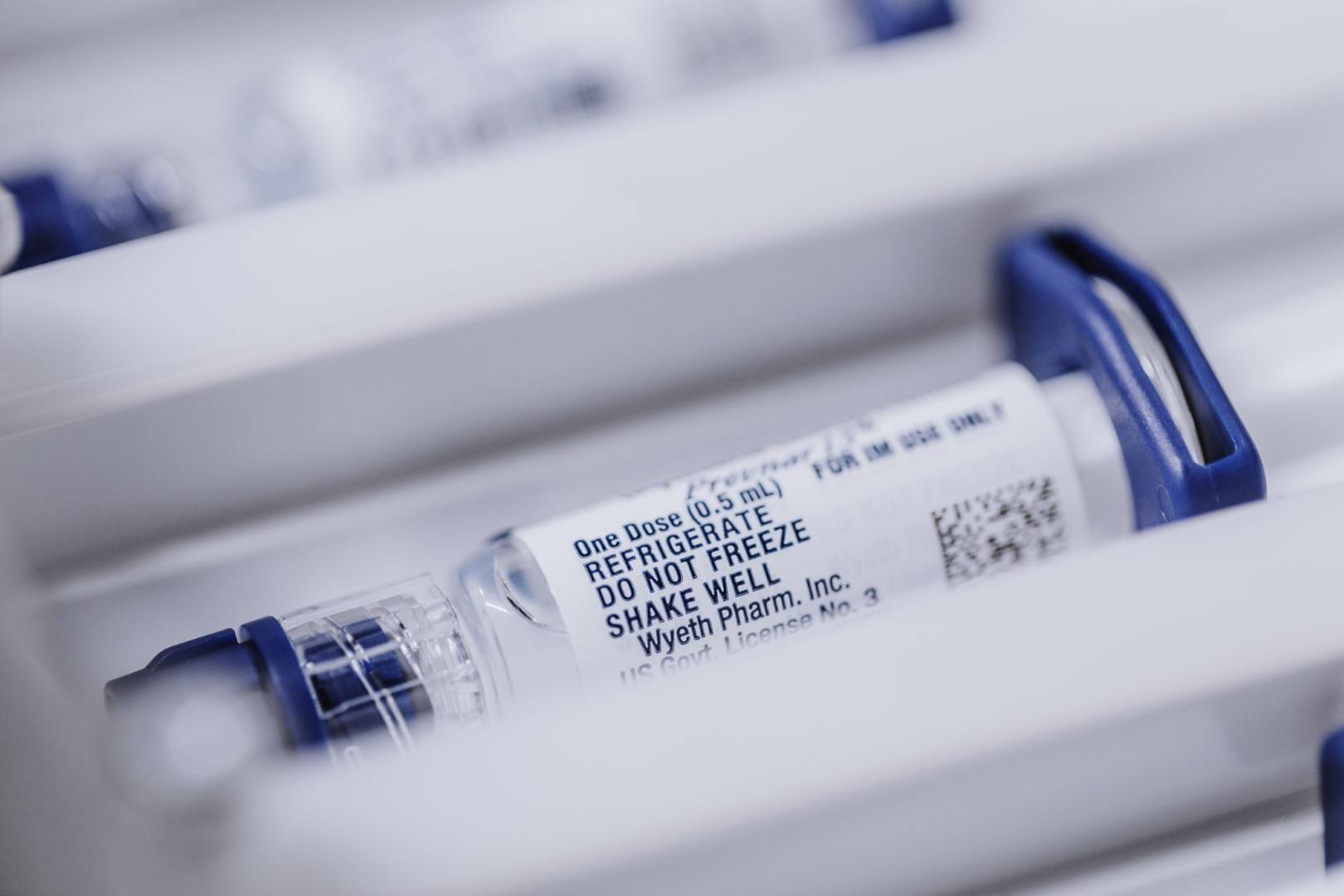 Guaranteed temperature management.
---
Door-less design ensures temperature stability, even during heavy use.
---
7 integrated Digital Data Loggers provide ideal temperature control and redundancy.
---
Built-in battery protects vaccines from excursions for up to 15 hours.
---
Integrated drawer allows for inventory control of refrigerated packages and odd sized medications.
---
"AccuVax guarantees ideal temperature to protect our vaccine integrity for safe and effective immunizations."
– Lacy Smith, MD, Cahaba Medical Care
Manage More Than Vaccines
AccuVax includes an integrated drawer that is access-controlled and temperature controlled allowing for storage of:
Other cold storage medications
---
Vaccine reserves
---
Drawn up syringes
---

Case Study:
Protection Vaccine for Rural Communities
Riverside San Bernardino County Indian Health, which serves 9 tribal communities across two counties outside of Los Angeles, replaced its pharmacy-grade refrigerators and freezers with the AccuVax systems to ensure vaccine storage, monitoring, and handling across all of its clinics.
Read how the integration of AccuVax has helped Riverside protect their vaccines and the large area and population they serve.