Now is the time to emphasize vaccine safety. All Americans age 12 and up are eligible for the coronavirus (COVID-19) vaccines and we need an immunization rate of around 75% to ensure herd immunity against COVID-19. If your patients have vaccine safety concerns, this affects whether they choose to get themselves and their families vaccinated. Not only against COVID-19, but against many other deadly diseases.
Like all vaccines, COVID-19 vaccines have gone through rigorous testing and monitoring to ensure the highest safety and quality standards, despite their quick development.
Your practice must maintain vaccine safety by carefully storing, monitoring, and administering each vaccine. By educating your patients on all aspects of the vaccine process, you can inform and encourage them to get vaccinated with confidence. 
Read on for all the details you need to explain the safety measures that go into every single vaccine.
Vaccine Safety Testing
No matter what disease they are designed to prevent, vaccines are always developed gradually. This is also true for vaccines containing messenger RNA (mRNA), a genetic material that creates proteins. The Pfizer-BioTech and Moderna COVID-19 vaccines are two examples. These vaccines are synthesized in a laboratory without a large production of the virus. They still undergo the same vaccine safety testing.
After extensive lab testing, vaccines are tested on adult volunteers. Vaccine safety testing takes place in three phases to ensure the safety of volunteers at each clinical trial.
Phase 1
In the first phase of vaccine safety testing, 20 to 100 healthy volunteers receive the vaccine to help determine whether:
The vaccine is safe

The vaccine seems effective

There are any serious side effects

There is any link between side effects and dosage size
Phase 2
If the vaccine moves to the second round of vaccine safety testing, several hundred volunteers will receive the vaccine. With more volunteers, scientists can study:
The most common side effects

How the immune system reacts to the vaccine
Phase 3
During the last phase of vaccine safety testing, thousands of volunteers may be vaccinated. This can demonstrate:
Vaccine safety

Vaccine efficacy

The difference in those who receive the vaccine and those who do not
The Food and Drug Administration (FDA) only approves and licenses vaccines if they are proven to be safe and effective. Some of your patients may have concerns about mRNA vaccine safety, as the first COVID-19 vaccines were developed much more quickly than other vaccines, which often go through years of vaccine safety testing. It's important to explain that COVID-19 vaccines still went through the same rigorous process.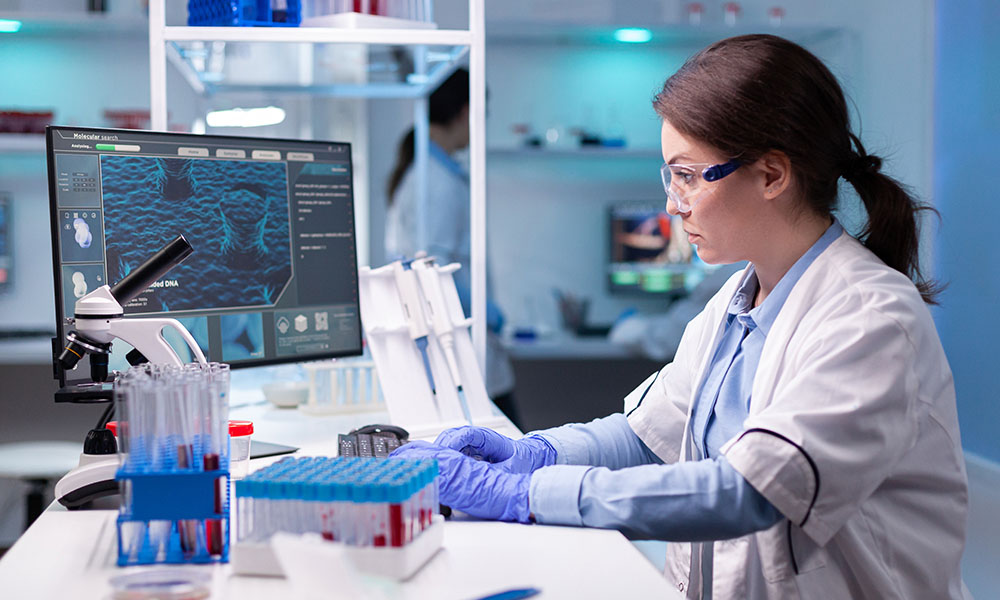 Vaccine Safety Monitoring
Vaccines continue to be monitored after they have been approved by the FDA and recommended for use by the Centers for Disease Control and Prevention (CDC). The US has one of the most advanced tracking systems in the world, ensuring only the safest vaccines are available to your practice.
The FDA regularly inspects facilities to check that vaccines are being made safely and correctly. Manufacturers produce vaccines in lots, which each have to be tested for potency, purity, and sterility. That means every vaccine will be effective and free from additional ingredients or germs.
Federal agencies also track vaccine safety to monitor any side effects and identify any risks. Each agency provides a different aspect of vaccine research to provide a clear picture of overall vaccine safety. Additional efforts have been implemented to provide rapid data collection for increased COVID-19 vaccine safety.
Some of the monitoring agencies include:
Safe Vaccine Administration
All medications can can cause some side effects and vaccines are no different. These are usually mild and may include a sore arm or drowsiness. While many patients dislike getting vaccines because of these side effects, the benefits of vaccination outweigh some potential short-term discomfort. 
However, there are some cases where vaccines should not be administered to patients for their safety. Patients with underlying medical conditions or allergies should not receive certain vaccines. In the case of COVID-19 vaccines, patients under the age of 16 should not be vaccinated. Nor should anyone who has received any other vaccines within 14 days. You should also monitor patients after vaccination if they are at a higher risk or have additional vaccine safety concerns. 
All of this information should be clear from patient records and vaccine instructions. Use technology at your practice that only dispenses vaccines for the right patient, at the right time. The AccuVax Vaccine Management System performs safety checks to maximize patient safety and minimize risk by showing whether:
The dosage is safe for the patient's age

The patient has already received all the doses in a series

The patient received the  previous dose too recently

The vaccine is part of the patient's recommended immunization program
You can help eliminate vaccine safety concerns among your patients by discussing your staff's thorough training, advanced technology, and experience with their unique medical history.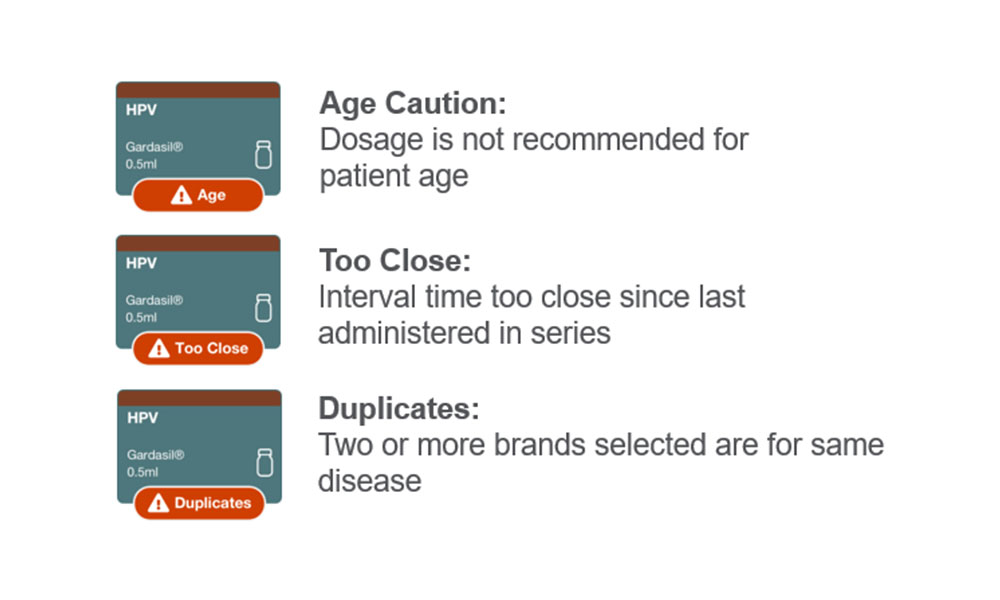 Safe Vaccine Storage
As well as performing safety checks, an advanced vaccine storage system will ensure that vaccines are kept at the correct temperatures and used before their expiration date. This ensures vaccines are safe and effective when your patients are ready to get vaccinated, so they don't have to feel rushed into making a decision.
The AccuVax Vaccine Management System guarantees correct temperature control for all your vaccines within the same unit. The advanced technology automatically rotates vials by expiration date to prevent any manual efforts, ineffective vaccinations, or waste. To ensure safe vaccine storage with an existing cold storage device, the AccuShelf Inventory Management System provides integration with digital data loggers, so you can monitor temperatures and track vials with ease.
To learn how you can improve the immunization rates at your practice, read our blog post which offers 4 best practices.